Unemployment & Employee Withholding in Washington State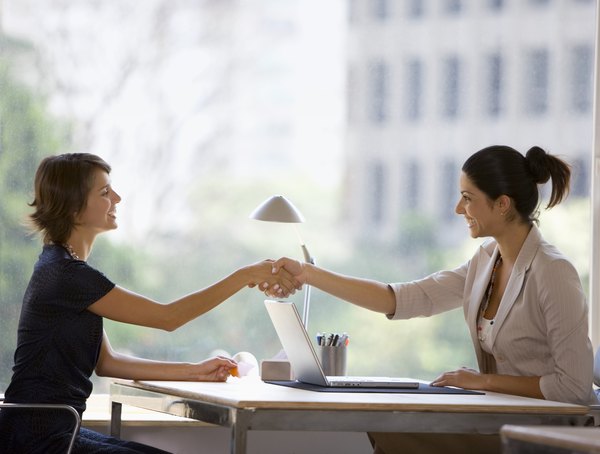 Unemployment benefits help you pay the bills if you lose your job through no fault of your own. In general you can't collect unemployment benefits if you left your job voluntarily or were fired for misconduct. However, there is an appeals process if you feel you were wrongly turned down.
Tip
Use Washington's online system to file for unemployment benefits even if you have to go to the library to use a computer.
Although each state runs its own unemployment program, the U.S. Department of Labor oversees all of them, so there are a lot of similarities from state to state. Unemployment taxes collected from employers cover the cost of these programs. In a few states, employees also contribute by paying unemployment taxes that are deducted from their paychecks. Washington is not one of these states.
The minimum state of Washington unemployment benefit is $178 a week. The maximum is $749 a week. The amount you get is based on 3.85 percent of the average of the two highest paying quarters of your earning during your base year. The time limit on receiving unemployment benefits is 26 weeks.
When You May Not Qualify
You usually cannot quality for unemployment if you leave a job voluntarily. But there are exceptions. If you're a victim of domestic violence or stalking and leave a job to protect yourself or your family, you should be eligible for unemployment benefits. If you left your job because your spouse or domestic partner was transferred, you may still be able to collect unemployment.
Some types of work are not covered by unemployment insurance at all. So regardless of why you and your job went separate ways, you cannot collect unemployment benefits if you did not have "covered employment." If you were self-employed, paid on commission, an elected official, a church employee or a work-study student, you did not have covered employment. Check Washington State's Employment Security Department's website for a complete list.
Choose Your 2018 Federal Withholding
Some withholdings from your unemployment benefits are voluntary, some are not. If you owe child support it may be withheld from your benefits and sent to the Department of Social and Health Services' Division of Child Support. They'll take it from there and see that the party who's legally entitled to it, gets it.
Unemployment benefits are subject to income tax but you have options on how to pay it. You can pay the full amount that you owe when you file your taxes or you can request that 10 percent be withheld from each weekly payment. Money withheld is sent to the IRS. In January, Washington's Employment Security Department will send you an IRS Form 1099-G. Given the higher standard deductions for 2018, you may want to give that 10 percent withholding some serious thought so that you don't come up short at tax time.
Like the W-2 you receive from an employer, the 1099-G shows the full amount you were paid by the state of Washington and the amount of tax that was withheld. Include this information on your tax return like you do with wages and taxes that were withheld from your paychecks. Washington does not have state tax so you don't have to worry about that.
Filing in 2017 Was Challenging
Washington's online system for filing for unemployment benefits was launched Jan. 1, 2017. It did not get off to a good start. It stopped working within a couple of days. After getting error responses online, people tried filing their claims by phone. Phone lines and workers were overwhelmed and everything came to a halt until the bugs were worked out. This took a couple of days and some people received their unemployment benefits late.
Fortunately, the system has been running smoothly since. In addition to online filing for benefits, 2017 was the first year you could choose how to receive your benefits. You can have them direct deposited into your checking account, or the unemployment office will send you a debit card that they load each week.
Don't Look for Unemployment Offices
Washington handles all applications and continuing claims online and through their automated phone system. They have a handful of offices in the state but they're not places you can walk into and talk with someone. If you have questions, your best bet is their Handbook for Unemployed Workers and their Frequently Asked Questions on UI Benefits. Both are on their website.
References
Writer Bio
LeDona Withaar has over 20 years' experience as a securities industry professional and finance manager. She was an auditor for the National Association of Securities Dealers, a compliance manager for UNX, Inc. and a securities compliance specialist at Capital Group. She has an MBA from Simmons College in Boston, Massachusetts and a BA from Mills College in Oakland, California. She has done volunteer work in corporate development for nonprofit organizations such as the Boston Symphony Orchestra. She currently owns and operates her own small business in addition to writing for business and financial publications such as Budgeting the Nest, PocketSense and Zacks.