Advantages and Disadvantages of Savings and Checking Accounts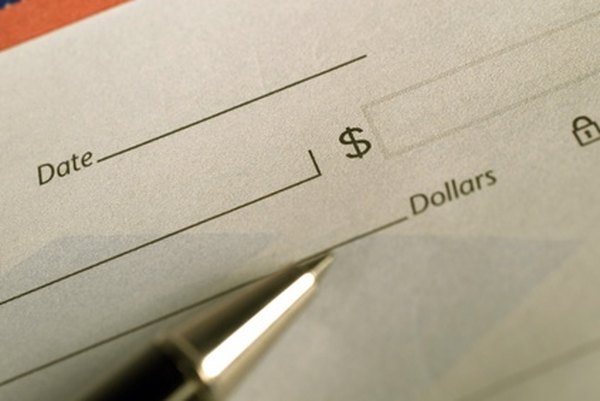 An important milestone of young adulthood is opening the first checking and savings account. Considered basic financial tools, checking accounts are beneficial for paying bills, and savings accounts are beneficial for keeping your money safe while preparing for your future. While there are many advantages to using these accounts, there are also a few disadvantages. Potential account holders should thoroughly research the pros and cons of both prior to opening accounts.
Checking Account Advantages
Checking account holders have access to online and mobile banking, ATMs and the use of debit cards and checks to make purchases or withdraw funds from the account. Many employees find checking accounts useful for direct deposit of their paychecks. With direct deposit, an employer automatically transfers a payroll amount into the employees banking account, saving time and avoiding trips to the bank to cash paychecks. Most checking accounts in the United Stated are also insured by the Federal Deposit Insurance Corporation, or FDIC, for up to $250,000, which ensures an account holder that his money is safely stored at the bank.
Checking Account Disadvantages
Many checking accounts come with an array of fees that an account holder may incur. Fees include monthly or maintenance fees, ATM withdrawal fees from third-party machines, in-bank transactions fees and over-the-phone transaction fees for using customer service. Some banks also require minimum balances and charge a fee if the account balance is lower than the minimum. Other disadvantages of checking accounts include ATM withdrawal limitations, potential overdraft fees and debit card usage fees.
Savings Account Advantages
Savings accounts are ideal for individuals looking to save while earning a modest amount of interest. Advantages of savings accounts include the ability to withdraw at any time, unlike other long-term investments such as certificates of deposits. Savings accounts also require low investment amounts to start with, depending on the type of account. Much like checking accounts, many saving accounts are also insured by the FDIC. Should the bank fail, the depositor's money is secure. Other advantages include the ability to have automatic deductions for bill-pay and minimal monthly fees.
Savings Account Disadvantages
Quick and easy access to a savings fund is tempting for some account holders, which can make long-term saving difficult. Savings accounts generally have the lowest return when compared to other types of investments. Most savings accounts also have a minimum balance requirement. If the account balance falls below the minimum amount, the account holder incurs charges, which can negate any interest earned. Another possible disadvantage is that the FDIC only insures accounts up to $250,000, which may be concerning to individuals with savings of more than the maximum amount.