What to Look for in Credit Union Checking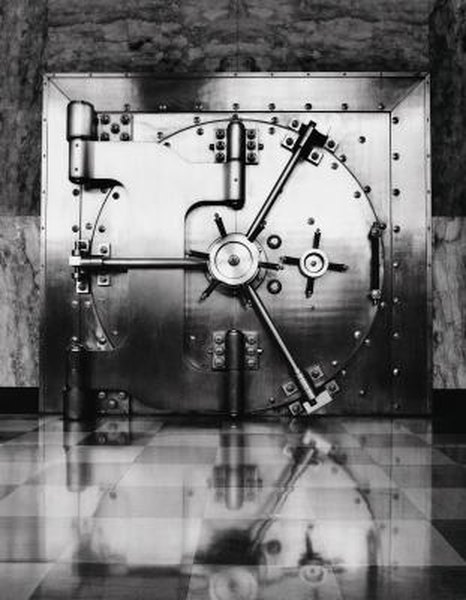 According to the National Credit Union Administration, no member of a federally insured credit union has ever lost a penny of insured savings. Unlike banks, credit unions are owned by their depositors. This allows them to return surplus income to their members in the form of dividends, instead of paying out profits only to corporate shareholders. In considering whether to transfer your money to a credit union, you can consider several key characteristics.
Eligibility
While banks are open to everyone, regulators limit credit union membership to a defined population. This means you will have to be a member of a group to use a credit union's services. Most credit unions serve specific employers, school systems, churches and other community groups. The Credit Union National Association says, "The vast majority of consumers, especially in large communities and cities, have an opportunity to join a credit union."
Affordability
Since credit unions are nonprofit, they can offer lower-cost checking accounts than commercial banks and lower interest rates on loans. Most offer free checking or options to avoid fees. Common ways to stay free of monthly charges are to keep a minimum balance in a savings account or have another service such as a car loan on automatic payment. You can also usually avoid non-customer ATM fees with credit union checking. The institutions are members of a nationwide surcharge-free network. When considering a credit union, find out if it is a member of a shared-branch network. If so, even if you are using a small credit union with few branches, you can get the same in-person services at any other member institution.
Technology
Credit unions vary in size from small institutions to large, multibillion-dollar entities rivaling their competitor banks in sophistication. Not everyone needs, or is interested in, the latest advanced banking technology. But larger credit unions offer the same level of electronic access as banks. These services include online bill paying, mobile banking with a smartphone and text messaging to keep you informed of your account balance.
Soundness
Banks have the FDIC to insure depositors' money, and credit unions have their own government agency keeping their members' funds secure. Just like the FDIC, the NCUA insures member accounts up to $250,000. Look for the NCUA logo on a credit union's website or in the office if you are visiting a physical location.
References
Resources
Writer Bio
Based in Atlanta, Steve Walker has a 28-year background in commercial and retail banking. Throughout his career, Walker has written extensively on behalf of his small business clients, analyzing their financial condition and making recommendations on their borrowing options. He holds a Bachelors degree in business administration from Furman University.