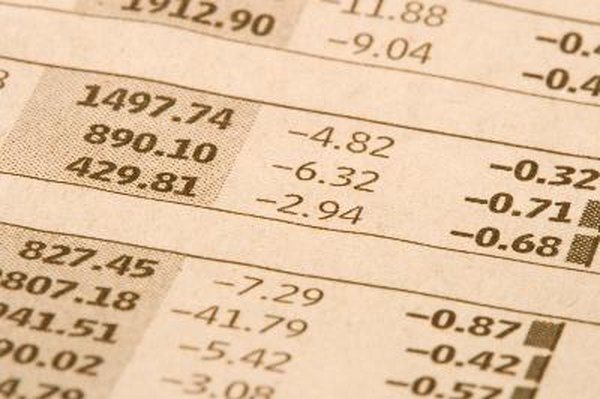 If you need to move stock from one broker account to another, you can use the Automated Customer Account Transfer Service (ACATS) to execute the transfer electronically. The Depository Trust and Clearing Corporation developed this system to speed up transfers of securities between brokers. If you receive any stock or cash dividends after the initial transfer, ACATS will automatically forward them to your new account. Most electronic stock transfers are completed in three to six business days if there are no discrepancies between the two accounts.
Step

1
Open an account with your new broker. Determine that the brokerage firm will accept the type of stock you're transferring. If it doesn't, you'll have to wait for your old broker to sell the stock and transfer the cash proceeds to your new account.
Step

2
Obtain a stock transfer form from your new broker. Fill in your name, address, telephone number, Social Security number, your old broker's name and contact information, your existing brokerage account number and the securities you wish to transfer. You may instruct the broker to transfer only a portion of your stock holdings instead of the entire account.
Step

3
Sign and date the transfer form. Make a copy and send the original to your new broker, along with a copy of a recent statement from your old brokerage account.
Step

4
Confirm the transfer if your broker requests this. Some brokers don't require confirmation and will execute the transfer based on your written instructions.