How to Transfer Stocks From One Broker to Another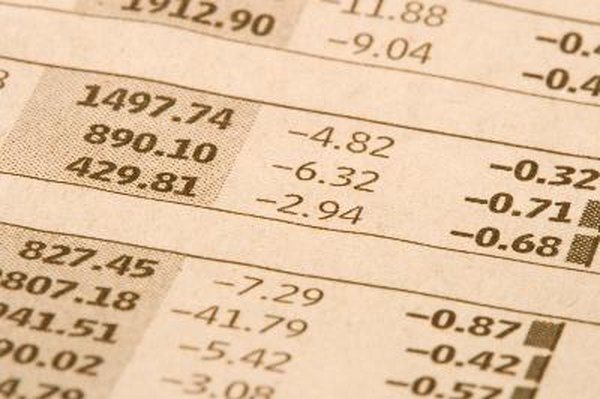 You can transfer an entire stock trading account or particular stocks from one brokerage to another. Transferring an entire account works through a centralized system called the Automated Customer Account Transfer Service, or ACATS. If you have stock held in a different way, like bought directly from a company or held through a paper stock certificate, you can generally transfer this to a brokerage too.
Tip
The Automated Customer Account Transfer Service, also referred to as ACATS, is used to transfer trading accounts or specific stocks between brokerages.
Using ACATS for Transfer
When transferring your entire account from one brokerage to another through the ACATS, you'll generally talk to the brokerage to which you're moving your account, and it will ask you to fill out a form with information like your Social Security number and old account number. Then, the new form will transfer the necessary information to ACATS, where the old firm will get notified of the request.
Your old firm will verify that all the information is correct and matches an actual customer, and will provide information on what you hold in your account. Generally, within a week, the firms exchange enough information to transfer your account to your new investing home.
In some cases, either the brokerage to which you're transferring or the one from which you're transferring will charge a fee for the service. To woo new business, some brokerages will waive fees when you transfer an account to it and may even pay the old brokerage's fee for you.
In some cases, the transfer may be rejected, because the new brokerage isn't set up to handle some of your assets. For instance, if you've borrowed money to buy stock on margin in a way the new brokerage doesn't permit, you may not be able to transfer the account until you adjust your investments to meet the new brokerage's requirements. If you think you may have such a situation, you can review your new brokerage's requirements online or speak to someone there on the phone.
Exploring Partial Transfers
You can also generally transfer some stock from one brokerage to another. While the process on the customer end is usually similar, except you'll have to list the stock involved, this sometimes will not go through the ACATS system and can take longer to complete. Some brokerages will charge different amounts for full and partial transfers.
Non-Brokerage Transfers
In some unusual situations, you may own stock that is not held through a broker. For instance, you may have participated in a company's direct stock purchase program or even hold an old-fashioned paper stock certificate.
You can generally transfer these assets to a broker. Contact the broker with whom you're interested in working to learn about the options involved, fees and what's needed on your end.
References
Writer Bio
Steven Melendez is an independent journalist with a background in technology and business. He has written for a variety of business publications including Fast Company, the Wall Street Journal, Innovation Leader and Ad Age. He was awarded the Knight Foundation scholarship to Northwestern University's Medill School of Journalism.