How to Complete a Stock Certificate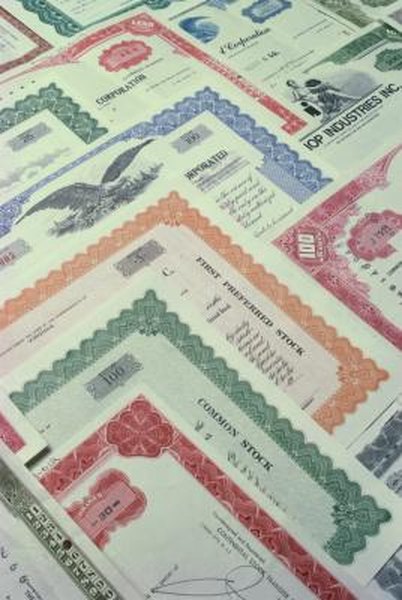 Stock certificates are not as common as they once were. However, if you have one that you want to transfer to a brokerage, you have to fill out the back of the certificate. The back has blank lines or spaces that clearly indicate the type of data to be filled in. How much information you have to provide can vary by institution. Generally, you do not have to fill in all the blanks on the back of the certificate.
Step

1
Look at the spelling of your name on the front of the certificate. You must endorse the back with the exact same spelling.
Step

2
Sign your name in the appropriate space on the back of the form.
Step

3
Write or type in the name of the brokerage to which you are transferring the certificate. This ensures that the brokerage can negotiate the certificate.
References
Tips
Some brokerages require that you write or type your brokerage account number on the front of the certificate, in addition to adding the brokerage name and signing on the back.
You might need to write or type the date when you sign the form.
Writer Bio
D. Laverne O'Neal, an Ivy League graduate, published her first article in 1997. A former theater, dance and music critic for such publications as the "Oakland Tribune" and Gannett Newspapers, she started her Web-writing career during the dot-com heyday. O'Neal also translates and edits French and Spanish. Her strongest interests are the performing arts, design, food, health, personal finance and personal growth.