How do I Calculate the Value of Paper Savings Bonds?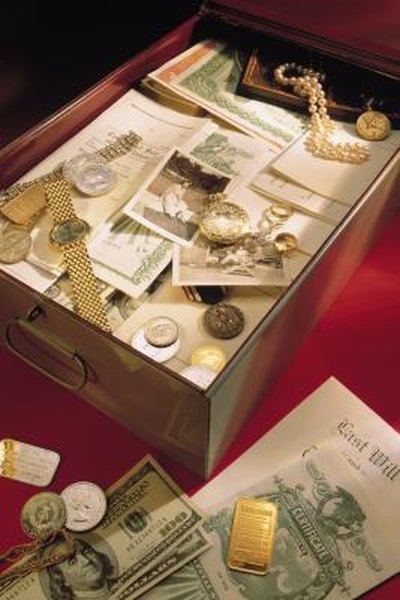 If were given a lot of paper savings bonds as a kid, it might be time to take a closer look at their worth using Treasury Direct's Savings Bond Calculator. The process is quick and easy, requiring only a few of the details found on the face of your bond. It even includes the option to see current and future bond value, helping you decide if you want to hold off on redemption in favor increased earnings. Treasury Direct is affiliated with the U.S. Department of the Treasury, and provides information on all Treasury securities.
Step

1
Gather your paper savings bonds together so you can refer to them.
Step

2
Access the Treasury Direct online Savings Bond Calculator using the link in the "References" section below.
Step

3
Select your bond series from the choices in the drop-down menu, which include "EE Series," "I Series," "E Series" and "Savings Note." Select the denomination of your bond. Enter the serial number and the issue date in the spaces provided. Press the "Calculate" button to see your bond's current value.
References
Resources
Tips
Calculate bond value for a future date by entering a maturity date in the "Valid As Of" box in the upper-left corner of the calculator's dialogue box and selecting the "Update" button. For assistance in locating key information on the front of your bond, refer to the bond diagram link in the Resources section below.
Writer Bio
Carolyn Luck has developed an extensive technical background in social media, online marketing, event planning, business development and small business management while serving as editor of "iMarketing Magazine." She has been published in "IPTV Magazine" and has contributed to many websites. Luck holds a bachelor's degree in sociology from the State University of New York at Stony Brook.