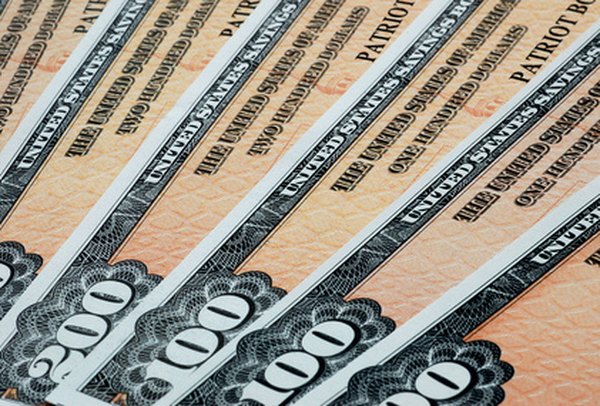 If you have a matured savings bond, this means that your bond is no longer earning interest and there's no reason to hold onto it. By putting off redeeming a mature savings bond, you allow the federal government to continue using your invested money free of charge. After you cash a matured bond, you have the option of spending the money or reinvesting it in another investment vehicle.
Step

1
Check the issue date on your bond to make sure it's matured and not earning interest. The issue date is the top date in the upper right corner of the bond (not the lower date -- this is the validation date and has no bearing on the value of the bond). For example, all Series I bonds, Series EE savings bonds and Series E bonds, issued between December 1965 and June 1980, earned interest for 30 years from the date of issue. All series HH bonds will earn interest for 20 years.
Step

2
Take the bond to a bank -- preferably your own bank. Present the bond to a bank representative for cashing. As long as your name is on the front of the bond and you're not cashing more than $1,000 worth of bonds, the bank should cash the matured bond for you.
Step

3
Present documentary identification if you visit a bank where you don't have an account. Acceptable identification includes a state driver's license, a state identification card, an employment identification card, a passport or a photograph license card, such as an electrician's card or a beautician's card.
Step

4
Sign the matured bond on the back in the presence of the bank representative. The representative will check your signature to make sure it matches. If your signature doesn't match -- because of marriage, for example -- explain the discrepancy to the bank representative. The bank representative should accept a plausible explanation and make a note on the back of the bond. Write your Social Security number on the back of the bond. Write your current address on the back of the bond.
Tip
If you're redeeming a mature electronic bond held in a TreasuryDirect account, log in to your account with your credentials. Follow the directions within your account to cash the bond. The bank account connected to your TreasuryDirect account will reflect the cash from the bond within one business day of the date you redeemed the bond.

You'll receive a 1099-INT for tax purposes after redeeming your matured bond. This IRS form will show the interest you earned on your bond, and you'll have to report this interest on your income tax return.
savings bonds image by Stephen VanHorn from Fotolia.com