Do Savings Bonds Continue to Earn Interest After Maturity?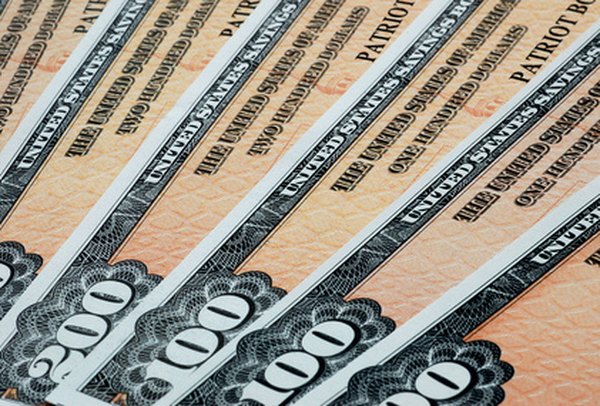 All U.S. savings bonds have a final maturity date when they stop earning interest. Investors often lose track of this date because the U.S. Treasury Department has extended the original maturity of some bonds up to 30 years. The length of time savings bonds earn interest depends on the bond series and the issue date. It's important to remember that if you keep savings bonds past final maturity, your money stops working for you.
Tip
Once a bond reaches its maturity date, it will stop earning interest.
E and H Bonds
The Treasury no longer issues E or H bonds. E bonds originally earned interest for 30 or 40 years, depending on the issue date. H bonds originally earned interest for either 29 years and 8 months or 30 years, according to the issue date. They have all reached final maturity and stopped earning interest. If you hold these bonds, you should cash them in.
HH Bonds
The Treasury stopped issuing HH bonds on Sept. 1, 2004. These bonds pay interest directly to the owner twice yearly for a total of 20 years. Any HH bonds more than 20 years old have reached final maturity and are no longer paying interest. The last-issued HH bonds will mature in 2024. Find the issue date printed on your paper HH bonds to determine when they mature. After that date, they will no longer pay interest.
EE Bonds
EE bonds were available in paper form through banks until the end of 2011. Now the Treasury sells them in electronic form on its TreasuryDirect website and through payroll deduction plans. EE bonds earn interest until final maturity, which is 30 years from the date of issue. Find the issue date on your paper bonds, or check the date of issue and final maturity of electronic bonds in your account at TreasuryDirect. You can also use the online TreasuryDirect savings bond calculator to find the final maturity dates of paper bonds.
I Bonds
The Treasury also stopped selling paper I bonds at banks at the end of 2011, but they are still available in electronic form online at TreasuryDirect. All I bonds earn interest for 30 years from the issue date. For EE bonds, find the issue date printed on the paper I bonds, or use the calculator tool at TreasuryDirect, to find the final maturity date. Look up the final maturity of electronic bonds in your TreasuryDirect account.
Cashing Matured Bonds
The Treasury suggests redeeming savings bonds when they reach final maturity and have stopped earning interest. Cash electronic I or EE bonds online at TreasuryDirect. Redeem paper E, I and EE bonds at most savings institutions. To redeem H or HH bonds, take them to a local bank and ask a customer service representative to guarantee your signature. The bank will forward the bonds to the Treasury for redemption along with your direct deposit information.
Warning
Bond owners are responsible to report the interest earned on their bonds as taxable income by the year they mature, even if the bonds haven't been cashed.