How to Find Savings Bonds in Your Name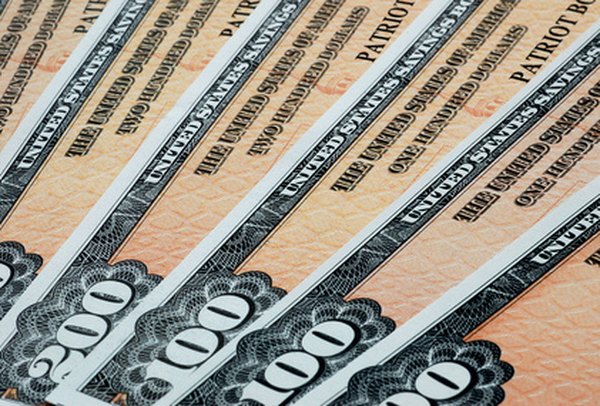 Many savings bonds, such as EE Bonds, take 30 years to mature, and as a result it is quite common for individuals to forget they even own the bonds. Additionally, parents and grandparents may purchase bonds for their children, who grow up never even knowing about the bonds.
If you're one of the almost 36 million people who have unclaimed bonds, there are a few methods you can use to find out if there are any bonds in your name. Once you locate the bond information, you can either cash the bonds or hold on to them if they haven't yet met their maturity date.
Tip
You can locate any outstanding or unclaimed savings bonds in your name by consulting with the TreasuryDirect service operated by the federal government.
Contact Your Family Members
The easiest way to find out if there are any outstanding bonds in your name is to ask your family members if they ever opened a bond for you. Call your parents, grandparents, aunts and uncles and anyone else you believe may have purchased a bond in your name at any time in the past. The family member may even be able to locate the bond after rummaging through their filing cabinets and turn the paper bond over to you for redemption.
Call TreasuryDirect for Assistance
If your family members were not able to locate any bonds, but they do believe they purchased bonds in your name, you can contact TreasuryDirect for more details. Call 844-284-2676 for paper bonds, or email the organization using the company's Contact Us for electronic EE and I bonds. When emailing through the secure site, always include your full name and Social Security number in the message box so the staff can do a search.
There's also the option to mail a written request for a search. For electronic savings bonds use Treasury Retail Securities Site, P.O. Box 7015, Minneapolis, MN 55480-7015. Use Treasury Retail Securities Site, P.O. Box 214, Minneapolis, MN 55480-0214 for Series EE and Series I and Treasury Retail Securities Site, P.O. Box 2186, Minneapolis, MN 55480-2186 for Series HH and Series H.
Use FS Form 1048
Treasury Hunt no longer allows individuals to search for bonds on their website, but you can fill out FS Form 1048 "Claim for Lost, Stolen, or Destroyed United States Savings Bonds" once you know you have an outstanding bond. You'll need to fill out any information that you have on the bond, select that the bond is lost, check that you are listed on the bond and check whether you want a substitute bond or the current value of the bond direct deposited into your bank account.
Next, you'll need to fill out the delivery instructions, sign the form and fill out the certification section. The completed form must then be mailed to Treasury Retail Securities Site, P.O. Box 2186, Minneapolis, MN 55480-2186 for HH or H Bonds or Treasury Retail Securities Site, P.O. Box 214, Minneapolis, MN 55480-0214 for E, EE or I Bonds.
Cash or Leave the Bond
Once you receive your replacement bond, you need to decide whether you should hold on to it or cash it. TreasuryDirect has a Savings Bond Calculator you can use to see when the bond reaches its full maturity. Since the bond won't earn any additional interest past its maturity date, you'll want to cash the bond if this date has passed. Otherwise, it is best to leave the bond alone until the date of maturity, so you continue to earn interest.
References
Resources
Tips
You must be able to present a bond to the treasury to redeem it. You can complete a claim form for bonds that you never received and bonds that were lost, stolen or destroyed.
Check Treasury Direct periodically, because the treasury department updates it with matured bonds every month.
Writer Bio
Alicia Bodine is a New Jersey-based writer specializing in finance. With more than 13 years of experience, her work has appeared in LendingTree, GoBankingRates, Sapling, Pocket Sense and budgeting.thenest.com.