Can You Use a Savings Account in PayPal?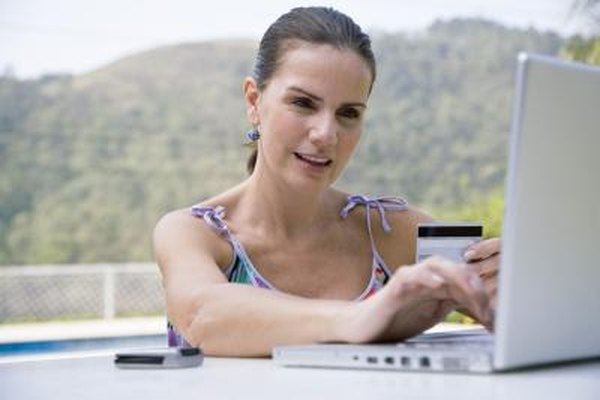 PayPal has become an extremely handy way to handle money transfers over the Internet. If you sell a service, or goods, you can receive payments via PayPal; the money goes from the buyer's account to your PayPal account. You then transfer the money from PayPal to your bank account. The customary bank account to use is the traditional checking account, but savings accounts can be linked to PayPal as well.
Setting Up PayPal
By linking your bank account to your PayPal account, you can transfer money between them, either to buy something online or to receive money for goods you sell or work you do. In effect, PayPal replaces cash, checks, money orders and other traditional methods of payments among individuals and companies. To link a savings account, you first must set up an account with PayPal. You must provide your name and contact information, including address and phone. If you're selling goods, note that PayPal does not report such transactions to the IRS unless you carry out at least 200 transactions and do $20,000 in sales in a year (across all PayPal accounts).
Adding Bank Account
After your PayPal account is active, go to the Profile tab under "My Account" to link new bank accounts. Select "Update Bank Account," which takes you to the page where you can change bank account information. The "Add Bank" button here will allow you to add a new bank account. You can have more than one account linked, but you must designate a default account that PayPal should use automatically if you don't designate one for a transaction.
Required Information
On the Add Bank page, you select "Savings" at the top, where PayPal gives the option. You must enter your account and routing numbers, as well as the name of your bank. The routing number of your savings account is available from your bank. The number is not necessarily going to be the same as the routing number for a checking account held at the same bank.
Confirmation
You can confirm the account information immediately or choose to have the savings account confirmed in a day or two. With the latter method, PayPal makes two small deposits into your account, then asks that you transfer the deposits back to PayPal to confirm. This is supposed to ensure that you are the genuine account holder, and that nobody else has set up an account in your name for nefarious financial purposes. Be aware that the theft of account and routing numbers can still be an issue, even if you share the information with a secure website such as PayPal.
References
Writer Bio
Founder/president of the innovative reference publisher The Archive LLC, Tom Streissguth has been a self-employed business owner, independent bookseller and freelance author in the school/library market. Holding a bachelor's degree from Yale, Streissguth has published more than 100 works of history, biography, current affairs and geography for young readers.