I Filed an IRS Return With the Wrong Social Security Number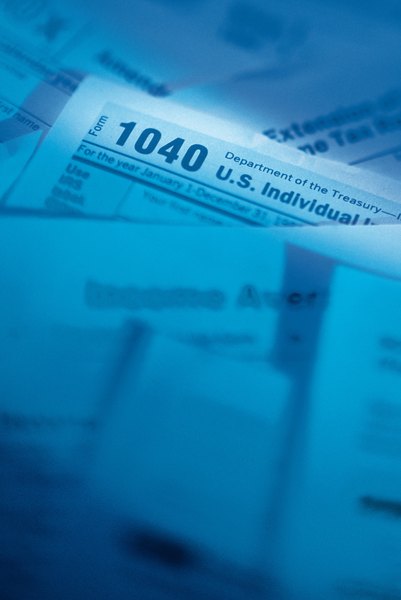 Filing a tax return with the Internal Revenue Service can be a stressful process. You want to make sure you get everything just right so you can get the maximum deductions possible and keep the amount you owe low. If you realize you accidentally put the wrong Social Security number on your tax return, don't panic. A number of remedies are available.
Error Codes
If you file your tax return online, you'll get a rejection error code almost immediately. If you mail in your tax return, you'll get a letter in the mail from the IRS with your rejection code number. If you accidentally typed in the wrong Social Security number for your return, the error code you'll get is 0500, meaning your tax information doesn't match the data the IRS has on file from the Social Security Administration. Rejection code 0503 means your spouse's Social Security number is wrong. Code 0504 means your dependent's number is wrong.
Amending a Return
If you used tax software and the Social Security number error code appeared when you filed online, you can simply edit the return and refile online. If you received the error message in the mail or after filing your return, you'll need to file an IRS Form 1040X, which is used to amend your tax return. You can download the form at the IRS website. On the first page of the form, simply re-enter the information as you originally reported it in Column A and write your correct Social Security number on the top of the page. Column B is for any adjustments you need to make. On page 2, explain the reason for your change.
Name Changes
You may also get an error code for having the wrong Social Security number if you changed your name recently, such as if you got married. You must notify the Social Security Administration of your new name before the IRS will have this information in its records. If your number wasn't reassigned to your new name in time for filing your taxes, you can file under your previous name.
Other Considerations
If you entered the correct Social Security number, you may still get error number 0515, which says your primary Social Security number was already filed that year on another tax return. If this happens and you know you entered the right number, it may mean your identity was stolen. You'll have to contact the IRS' Identity Protection Specialized Unit, toll-free, at 800-908-4490 to find out what to do.
References
Resources
Writer Bio
With features published by media such as Business Week and Fox News, Stephanie Dube Dwilson is an accomplished writer with a law degree and a master's in science and technology journalism. She has written for law firms, public relations and marketing agencies, science and technology websites, and business magazines.