How to Check on My Social Security Account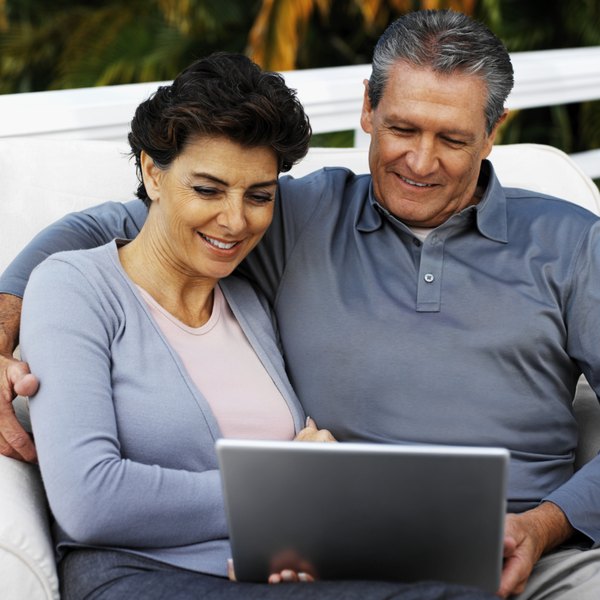 The Social Security Administration only mails out paper statements to workers age 60 and older who aren't receiving Social Security benefits yet and don't have an online account with the Social Security Administration. Everyone else can go to the SSA website to check their accounts. Once you register for the service, you can view information about your accumulated Social Security credits, your estimated benefits as well as retirement tips with a just few mouse clicks.
Creating an Online Account
You must be over 18 years old and have a Social Security number and an email address to create a my Social Security account, but otherwise, there is no cost to set up the account. Once you're on Social Security website click on "Sign In" or "Create an Account." You'll need to provide your name, Social Security number, date of birth, home address and phone number.
You'll also need to select a username and password. Then you'll receive a code by your choice of email or text message to confirm your identity. You can elect to add an extra level of security to your account by having the Social Security Administration mail you an activation code.
Checking Your Benefits Online
Once you establish your my Social Security account, you can log in any time to check your benefits. If you're already receiving benefits, you can get a benefit verification letter, change your contact information, sign up for, or modify, your direct deposit, order a new Medicare card or get a new tax form for filing your taxes through your online account.
Importance of Checking Your Benefits
If you're thinking you don't need to check your Social Security account because retirement is still decades away, you should think again. Checking your Social Security statement online allows you to make sure you're getting credit for the income you're earning, which is important because your future benefits are based on your earnings today. It's much better to discover and resolve discrepancies before you're ready to collect. Decades later, you might not even notice the problem, not to mention having a more difficult time proving your earlier income. In addition, creating your account prevents a fraudster from creating an account in your name before you get around to creating one for yourself.
References
Writer Bio
Based in the Kansas City area, Mike specializes in personal finance and business topics. He has been writing since 2009 and has been published by "Quicken," "TurboTax," and "The Motley Fool."