How to Break a Real Estate Sales Contract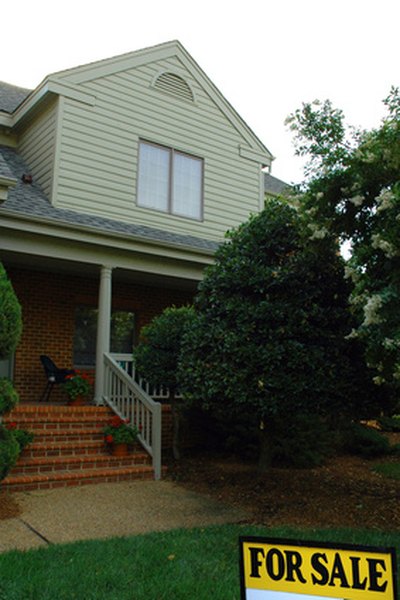 Few people sign real estate sale contracts with the intention of breaking them. Nevertheless, there are times when a buyer feels that the benefits of terminating the agreement outweigh the risks. The buyer has a number of legal options for canceling the agreement. Knowing your rights and understanding your contract make it possible to break your real estate contract at nearly any stage of the transaction -- often with little or no consequence.
Step

1
Claim your right of rescission. Notify the seller in writing within three days of executing, or signing, your contract. Federal law gives consumers a three-day "cooling off period" during which they may change their minds.
Step

2
Use your contingencies. Examine your contract for contingencies that allow you to back out of the sale. For example, financing contingencies allow you to back out if you're unable to find a loan by a certain date. Inspection contingencies allow you to cancel if you're dissatisfied with the results of the property inspection. The appraisal contingency allows you to terminate if the home appraises for less than your offer price.
Step

3
Refuse to negotiate. Stand firm on such points as repairs, the items you want to include in the sale and the closing date. Disagreements during the course of the transaction may kill the deal.
Step

4
Look for a missed deadline that knocks your sale out of contract. A common one is a seller's failure to deliver homeowner's association or condominium association documents to the buyer within a certain number of days before closing. Although the sale can proceed if both parties agree, the missed deadline means the contract has been broken.
Step

5
Agree to part ways. Ask the seller to allow you to terminate.
Step

6
Terminate without cause as a last resort. A termination constitutes your refusal to honor the sales agreement. Most contracts limit the buyer's liability to "liquidated damages" -- the earnest-money deposit.
References
Tips
Consult a real estate attorney familiar with your state's laws before breaking your contract.
Writer Bio
Daria Kelly Uhlig began writing professionally for websites in 2008. She is a licensed real-estate agent who specializes in resort real estate rentals in Ocean City, Md. Her real estate, business and finance articles have appeared on a number of sites, including Motley Fool, The Nest and more. Uhlig holds an associate degree in communications from Centenary College.