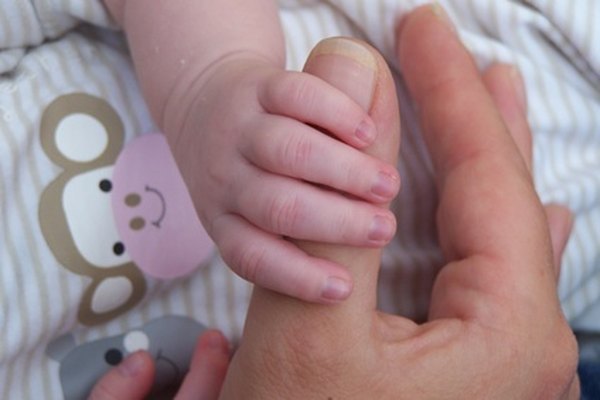 Finding an affordable, trustworthy source of child care is an essential task for new parents. While some parents choose to remain home and care for children themselves, for others this is not practical. Hiring a full- or part-time nanny is one option for parents who can't remain home all day. However, hiring a nanny is expensive and may require changes to your family's budget.
Hiring a Nanny
The hourly cost of hiring a nanny is the single biggest thing you'll need to account for when you decide to pay for in-home child care. Whether you contract through a nanny service or hire a nanny on your own, the number of hours per day or week that you need a nanny for, along with the hourly rate, will determine your cost. Nannies with more experience or specializations cost more, and nanny rates vary by region. As of 2012, many nannies cost between $15 and $22 per hour, according to Cambridge Nanny Group. Compare these rates to the cost of day care or other arrangements to determine whether hiring a nanny fits in your budget.
Benefits for Nannies
If you hire your own nanny without using a nanny service, you'll become an employer. This means you'll need to budget for additional costs, including the taxes that all employers are required to pay on behalf of their employees. You'll also take on the cost of managing your nanny's payroll, tax deductions and other financial records. If you elect to provide your nanny with paid leave, health insurance or other benefits, you'll need to budget for these costs as well. One way to afford these benefits is to offer a lower hourly rate.
Additional Expenses
Budgeting for a nanny also means determining how much money you plan to spend, or allow your nanny to spend on your behalf, on costs above and beyond a nanny's salary or fee. For example, if you choose to supply your nanny with cash to spend on entertainment or educational activities with older children, you'll need to include this amount in your budget. If you supply your nanny with a shopping list to buy child-care supplies, you may want to consider setting a price limit or supplying your nanny with a complete but strict shopping list to keep costs manageable and predictable.
Child Care and Taxes
Budgeting for a nanny may involve determining the actual cost and finding room in your household budget for it, making cuts to entertainment, travel and other discretionary expenses. However, hiring a nanny does have some financial advantages that you can include in a budget. The money you spend on a nanny is tax deductible as a child-care expense. As of 2012, you can deduct up to $3,000 that you spend on a nanny for one child or up to $6,000 spent on care for two or more children. This will reduce your tax bill at the end of the year and make hiring a nanny more affordable.