Can You Roll Closing Costs Into an FHA Loan?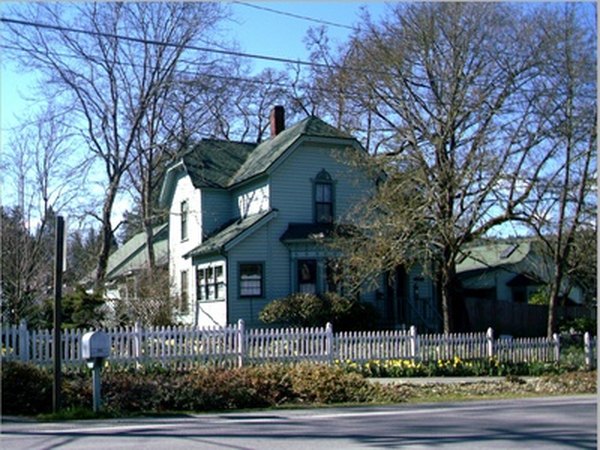 Closing fees add on to the cost of a loan when you buy a home or refinance your existing mortgage. Whether or not you can roll your closing costs into an FHA loan depends on certain factors. As a rule, it doesn't matter if you are applying for an original mortgage loan or an FHA refinance loan: either way, you must have the property appraised if you want to include any of the closing costs in the loan.
Closing Costs
Like traditional mortgage or refinance loans, you must pay closing costs when you get an FHA loan. The difference is that the U.S. Department of Housing and Urban Development sets maximum fee limits in an effort to keep the cost of purchasing a home affordable. Closing costs include lender fees, prepaid costs such as mortgage insurance premiums, and other fees, such as title search fees, recording fees and attorney's fees. The FHA regulates which closing costs you must pay, as well as the specific amounts you can be charged. The seller or lender must pay any remaining closing costs that the FHA determines are not allowable for you to pay. If you roll closing costs into your loan, the house you are buying must appraise for the loan amount and closing costs combined. Generally, the costs you pay at settlement average 3 to 4 percent of the home's sales price.
Seller Contributions
Sometimes when a buyer is short on cash for settlement costs, the seller offers to pay a portion of the buyer's closing costs. According to FHA guidelines, the seller can't pay closing fees that amount to more than 6 percent of the sales price of the home. If this occurs, it may cause the loan you receive to be decreased. In addition, the costs to which the seller contributes must be directly related to processing the loan. Closing costs that the seller would have to pay anyhow are not included in the 6 percent.
Streamline Refinance
When refinancing your mortgage with an FHA streamline loan, you can pay the closing costs out of your own pocket. In this case, you don't need to have your property reappraised as a condition for getting the loan. However, if you decide to roll your closing costs into a streamline loan, you must get a new real estate appraisal so that the lender knows how much your property is currently worth. This assures that you have enough equity in your home to cover the added closing costs.
Other Refinance Options
With a no-cost FHA refinance loan, you can roll the closing costs into the total cost of the loan, as long as you have your property reappraised. You will pay a higher interest rate, since the lender is paying the closing costs you would normally have to pay at settlement. Once you've owned your home for more than one year and built some home equity, another option is to apply for a cash-out refinance loan. You can refinance your existing mortgage loan for up to 85 percent of your home's current appraised value with the closing costs added on top of the loan amount. Since states vary in the closing costs you are allowed to finance with an FHA loan, you should direct any specific questions you have to your local FHA office.
References
Writer Bio
Amber Keefer has more than 25 years of experience working in the fields of human services and health care administration. Writing professionally since 1997, she has written articles covering business and finance, health, fitness, parenting and senior living issues for both print and online publications. Keefer holds a B.A. from Bloomsburg University of Pennsylvania and an M.B.A. in health care management from Baker College.