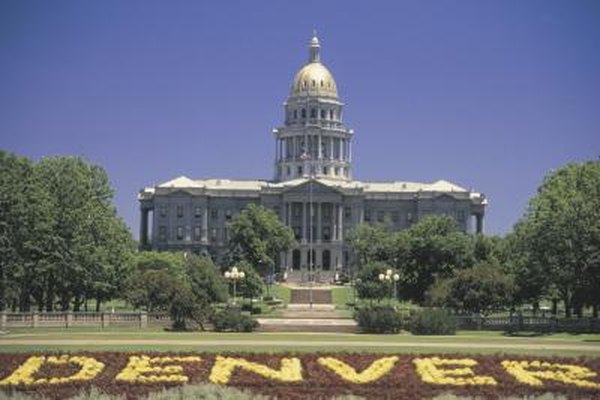 Colorado bases state income tax on an individual's federal taxable income. The federal amount includes taxable capital gains, meaning you'll be paying both federal and state tax on a profit you earned selling property or an investment. To relieve state residents of this double taxation, Colorado allows you to deduct the gain on qualified transactions.
Restricted Purchase and Sale Period
To deduct a capital gain on Colorado property, you must have acquired the property after May 9, 1994. Property outside the state must have been acquired after June 4, 2009, to qualify. In addition, the law requires you to have owned the property for five uninterrupted years before you sold it; the sale must have taken place on or after Jan. 1, 2010, must be for $100,000 or less and must be included in federal taxable income. If the receipt of proceeds and the date of sale are different, the law still requires the date of sale to be at least five years from the purchase.
Businesses and Sole Proprietorships
The law also allows the deduction of a gain you realize on the sale of stock or ownership interest in Colorado corporations, partnerships or limited liability companies. Colorado does not define the sale of a sole proprietorship as the sale of "ownership interest" in a business entity. For that reason, selling a sole proprietorship would not qualify for the Colorado capital gains deduction.
Qualifications
You can take the capital gains deduction as an individual taxpayer or as a business corporation or limited liability company. Estates and trusts also qualify for the deduction. The law does not allow you to claim the deduction if you have overdue state taxes or are in default on any payments owed to state or local Colorado governments -- for example, defaulted property taxes.
Deduction Forms and Limits
To claim the Colorado capital gains deduction, you must file Form DR1316, Colorado Source Capital Gain Affidavit, as well as Schedule D, "Capital Gains and Losses," from your federal return. You may not claim a Colorado capital gains deduction that is more than the net capital gain for federal income taxes.
Photo Credits
Comstock/Comstock/Getty Images