What Is the Difference Between a 203k & a Streamline Mortgage?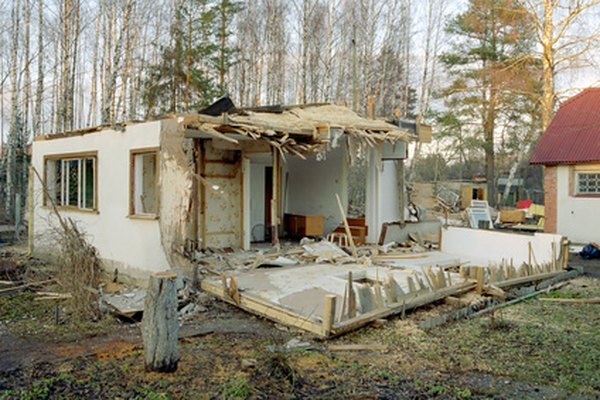 Both the standard or Full 203k and the Streamline 203k allow potential homeowners to make repairs to their home to obtain financing. There are important differences between the two that may make one more suitable than the other, depending on your situation. Regardless of the type of 203k loan you choose, work with an experienced consultant to avoid pitfalls.
Identification
Technically speaking, a Streamline mortgage is also a 203k rehabilitation loan. Both the Full 203k loan and the Streamline 203k were established by the Federal Housing Administration, or FHA, to help homeowners purchase homes that need extensive repairs. The closing process for 203k loans is similar to that for regular mortgages, except that the amount of the loan is based on how much the home would be worth once repairs are made. After the closing date, the renovation funds are put in an escrow account and distributed as the repairs are made.
Eligible Repairs
If your home needs extensive repairs -- such as grading, landscaping, room additions and anything that prevents you from immediately moving in -- a Full 203k loan is the best option. As noted by Rebuild USA, the Streamline 203k is better for smaller renovation projects such as gutter repair, painting, flooring repair, lead-based paint stabilization and basement waterproofing. Ineligible repairs include new construction, any repair of structural damage, landscaping and any work that would take more than six months to complete or would keep you out of the home for more than 30 days.
Loan Amount
The 203k Streamline mortgage was especially designed for projects that require less than $35,000 in repairs, according to the Department of Housing and Urban Development. There is no minimum repair amount required for a 203k Streamline mortgage. A Full 203k loan, on the other hand, does have a minimum required repair amount of $5,000. Although there is no upper ceiling for a Full 203k loan, the renovations are limited to five draws, or different kinds of repairs. For example, you might have one draw for the electrician, another for framing and another for roofing.
Loan Process
Because renovations tend to be more extensive with a Full 203k loan, the loan process is much more complicated that the Streamline 203k. For a 203k Streamline, homebuyers are not required to work with a HUD consultant. However, it's still a good idea to meet with an experienced HUD consultant or other real estate professional to make sure you don't miss any details. For a Full 203k loan, you will have to work with a HUD consultant, who is responsible for drawing up paperwork and obtaining a write-up of all the necessary repairs before the home appraisal.
References
Writer Bio
Nicole Crawford is a NASM-certified personal trainer, doula and pre/post-natal fitness specialist. She is studying to be a nutrition coach and RYT 200 yoga teacher. Nicole contributes regularly at Breaking Muscle and has also written for "Paleo Magazine," The Bump and Fit Bottomed Mamas.