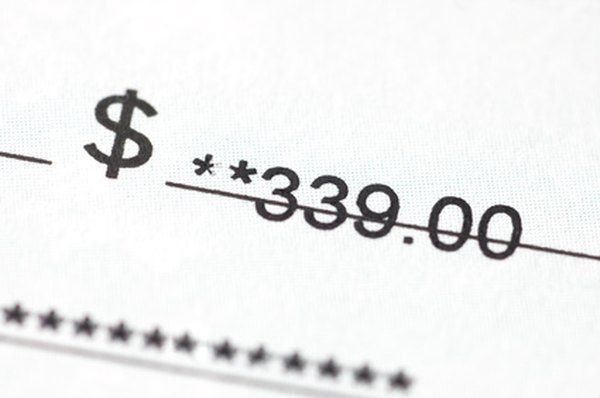 You pay the federal government a percentage of your wages as income tax. However, you also make contributions to Social Security and Medicare. Your employer may withhold money from your paycheck for income tax, Social Security and Medicare, but you are the one who pays these taxes. In addition, the employer must contribute to Social Security and Medicare for each employee. Your Social Security and Medicare payments, along with the employer's portion, is called the payroll tax.
Social Security Contributions
An employee pays 4.2 percent of wages as Social Security tax. This brings the total employee portion to 5.65 percent. The employee pays Social Security in addition to income tax. For example, an employee with an effective income tax rate of 20 percent would pay 20 percent plus 5.65 for Social Security. The actual payments from the employee would be 25.65 percent of wages to cover income tax and Social Security. The employer pays 6.2 percent (based on the employee's wages) to Social Security. Note that the employer's percentage is higher than the employee's percentage. All figures are current through 2012. The employer or the company would also pay income tax in addition to its payroll taxes.
Medicare Contributions
Each employee pays 1.45 percent of wages to Medicare. Using our example of the employee who pays 20 percent for income tax plus 5.65 percent to Social Security, the employee pays an additional 1.45 percent to Medicare, for a grand total of 27.1 percent of wages that go to the federal government. Note that while income tax rates vary based on wages, Social Security and Medicare rates are the same for all employees. Employers match the Medicare amount for each employee. Social Security and Medicare payments combined constitute the payroll tax for both the employee and the employer.
Self-Employment Contributions
Self-employed people must pay the payroll tax portion normally paid by an employer. This brings Social Security contributions up to 10.2 percent for the self-employed, plus a Medicare contribution of 2.9 percent of income. That means self-employed people pay 13.1 percent of their income (as of 2012) to Social Security and Medicare. Out of that, 7.65 percent is considered their self-employment tax.
Deductions
Employees cannot deduct their Social Security and Medicare payments on their tax returns. However, self-employed people can deduct their 7.65 percent self-employment tax from their taxable income.
Photo Credits
check in macro image by Alexey Klementiev from Fotolia.com