Disclosure Requirements for the New York Stock Exchange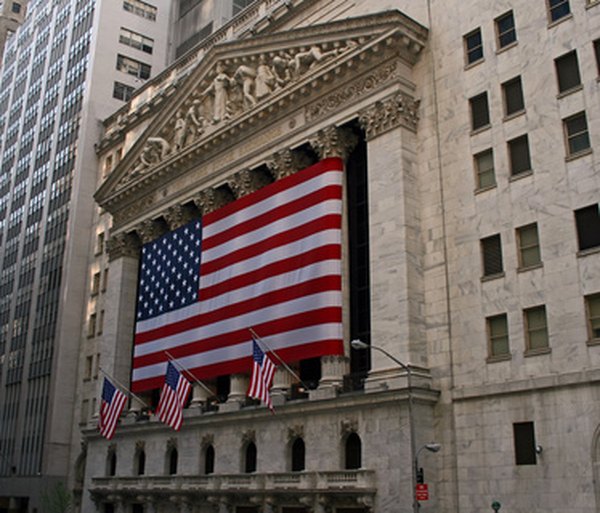 Stock markets are powered by information as much as money. That's why the exchanges that handle stock trades require companies to regularly disclose important information about their finances and operations. The 2,800 or so companies listed on the New York Stock Exchange must follow the disclosure requirements set by the exchange's parent organization, NYSE MKT.
SEC Filings
All companies listed on the New York Stock Exchange must comply with the Securities and Exchange Commission's filing requirements, and any documents those companies file with the SEC must also be provided to the exchange. The SEC requires companies to provide audited financial statements once a year, in a filing known as a "10-K," as well as quarterly financial statements, known as "10-Q" filings, which don't have to be audited. The SEC also requires companies to disclose to the public any "major event" that would affect investor interest in the company. Companies do this by filing a form called an "8-K."
Annual Reports
Companies listed on the exchange must give their shareholders an annual report that includes audited financial statements. They also must provide three copies of the report to the exchange. The exchange specifically requires that the report include information about stock options that the company has made available to employees. Reports have to be distributed to shareholders and the exchange within four months of the end of a company's fiscal year and at least 10 days before the company's annual shareholders meeting.
Press Releases
To ensure that any news that could affect the share prices of listed companies is available to all investors, the exchange requires that companies fax copies of all press releases to the exchange. Faxes are supposed to be sent to the exchange before the press releases are distributed to the news media and the public.
General Disclosure Policies
The exchange also gives companies general guidance on what information it expects them to disclose to the public. In general, "all material information" -- information that could affect investor interest -- should be disclosed immediately, in a manner that guarantees the "widest possible public dissemination" of the information. The exchange expects companies to quickly confirm, deny or clarify rumors and reports that could affect trading in their stock. When suspicious or "unusual" trading in a company's stock takes place, the company is expected to investigate it and report on any findings. And company officers and other insiders must allow sufficient time for disclosed material information to reach the public before making their own stock trades based on that information.
References
Writer Bio
Cam Merritt is a writer and editor specializing in business, personal finance and home design. He has contributed to USA Today, The Des Moines Register and Better Homes and Gardens"publications. Merritt has a journalism degree from Drake University and is pursuing an MBA from the University of Iowa.