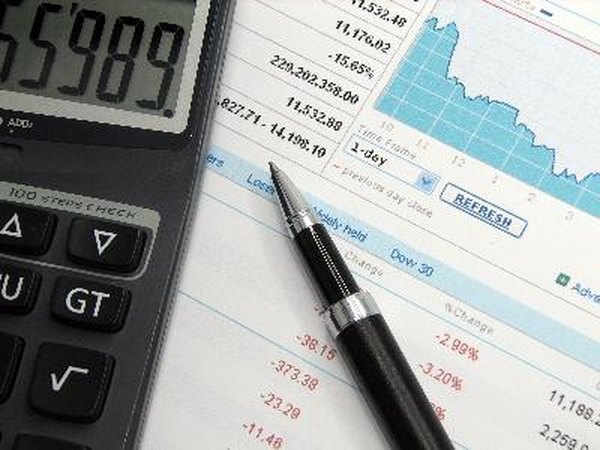 Earnings per share, commonly referred to in the investment community as EPS, is one of the benchmark factors that stock analysts use to determine a company's financial health. According to the NASDAQ, changes in an company's EPS and revenue are primary factors in influencing changes in the market price of a company's stock.
Earnings Per Share
At its most fundamental level, a company's earnings per share is simply the amount of the company's profits divided by the number of outstanding shares of stock. For example, if a company earned $12 million in profits and had 8 million outstanding shares, its EPS would be $1.50.
Weighted Averages
Neither a company's earnings nor the number of its outstanding shares remain static. There will be changes in these numbers as the year progresses. A company's accounting department typically applies weighted averages for the period covered to determine the EPS. EPS is reported annually in the company's annual report, but it also might be reported quarterly or for another time period.
Variations
Any time a company reports its EPS in a filing to the Securities and Exchange Commission, it must do so using generally accepted accounting principles. Earnings-per-share information can be manipulated based on a number of factors, provided the company discloses those factors. For example, a company might have had an extraordinary expense during the year for an event that the company does not expect to recur, such as the cost for closing a plant. The company might have had a profitable year, other than that one expense. The company may report the EPS excluding extraordinary one-time expenses to show the profitability of its continuing operations.
Considerations
While stock analysts might evaluate a company's stock price based on its most recent quarterly EPS, individual investors typically do better buying stocks for the long haul. A long history of consistent and growing earnings per share usually is a better indication of a company's value and stability than a one-time quarterly dip in earnings.