Financial Planning and Analysis Definition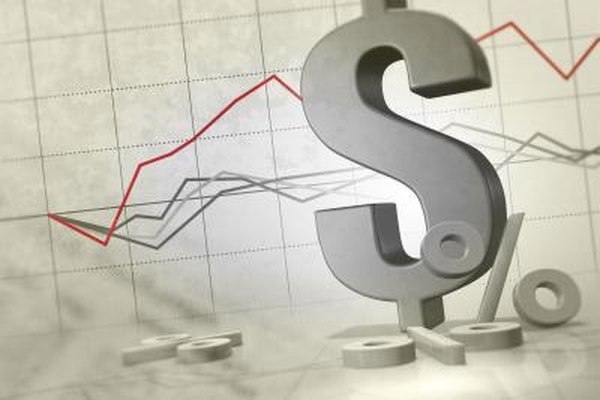 Financial planning is a continual cycle of identifying financial goals, prioritizing these goals and planning for how to achieve them. Although differences in age, lifestyle and financial resources may cause a financial plan to change over time, the financial planning process remains basically the same. Analysis and decision-making are integral parts of the financial planning cycle and take place in nearly every step. The lifetime total of all planning and analysis activities in each turn of the financial cycle is what ultimately creates personal financial success.
The Basics
A financial plan that is easy to understand and simple to execute can be the difference between staying on track and failing to meet long-term financial goals. A foot in today with an eye toward tomorrow is important to ensure a financial plan continues to meet both current and future needs. It is also important when creating a financial plan to consider there is more than one way to achieve long-term financial goals. Although each component of your financial plan should have specific goals, the strategies you employ for achieving these goals should be adaptable and open to change.
Components
An all-inclusive financial plan includes investments, insurance protection, tax planning, retirement and estate planning. While each plays a role in securing your financial future and should be part of an annual review, some will require more active management than others. Investments, retirement and tax planning need more active management and a thorough analysis during the process of an annual review. Insurance requires less-active management until a life-changing event, such as marriage or the birth of a child occurs. After creating a will and centralizing the location of estate planning documents, estate planning may require only an occasional review.
Process
Start the process of financial planning by establishing and prioritizing specific, measurable short-, mid- and long-term financial goals. Next, analyze your current personal and financial situation and decide whether to implement components all at once or over a period of time. This is also the time to set a threshold for how much investment and retirement planning risk you are willing to assume and for considering how to deal with short-term sacrifices you may have to make to achieve long-term goals. Put your financial plan into action according to your budget and decisions you made, then analyze progress by conducting an annual review.
Analysis
An annual analysis starts by reassessing your personal and financial situation. Changes in age, risk threshold, financial circumstances or the degree of short-term sacrifices you are willing to make can all have an effect on how you decide to move forward. Conduct a financial check-up to see, for example, how well current investments are performing, determine whether you can afford to contribute more to a retirement account or if because of a life-changing event, insurance amounts need adjusting.
References
Resources
Writer Bio
Based in Green Bay, Wisc., Jackie Lohrey has been writing professionally since 2009. In addition to writing web content and training manuals for small business clients and nonprofit organizations, including ERA Realtors and the Bay Area Humane Society, Lohrey also works as a finance data analyst for a global business outsourcing company.