Homeowners Insurance Vs. Public Adjusters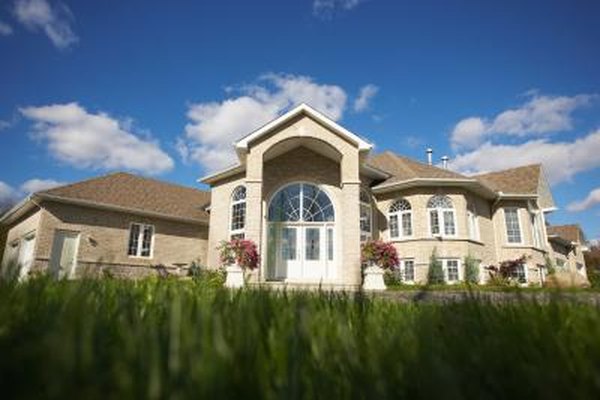 When a homeowner files an insurance claim for property damage, the homeowner and the insurance company must agree on the amount of the claim. The homeowner can choose to accept repayment based on the estimate provided by the insurance company's adjuster. In some cases, the homeowner can hire a public adjuster if he feels the insurance company adjuster's estimate did not provide adequate compensation.
Advantages of Insurance Company Adjusters
For a homeowner facing a massive repair expense, the major advantage of using the insurance company adjuster is that the homeowner does not incur any out-of-pocket costs for the adjuster's visit. The adjuster receives compensation from the insurance company, and his services are part of the insurance coverage, so the adjustment costs come from the premium payments previously submitted. Also, most insurance company adjusters have extensive experience in examining homeowner claims, so their assessments are typically accurate.
Drawbacks of Insurance Company Adjusters
The major disadvantage of using the insurance company's adjuster involves where the adjuster's loyalties lie. Because the adjuster works for the insurance company, she may be predisposed to set a claim amount that favors her employer over the homeowner. The adjuster's incentive lies in keeping costs for the insurer to a minimum, so she may find ways to reduce or nullify damage claims. For instance, the adjuster may find that the policy does not cover the cause of the damage, leaving the homeowner to pay for all repairs out of pocket.
Advantages of Public Adjusters
A public adjuster works for the homeowner rather than the insurance company. The public adjuster represents the homeowner to the insurance company when that homeowner files a claim. The public adjuster's mission is to ensure that the insurance company handles the claim fairly and quickly while making sure that the homeowner receives the maximum possible financial restitution. The public adjuster also handles communications about the claim, which alleviates the homeowner from the time and effort involved in resolving the claim.
Drawbacks of Public Adjusters
A major drawback of hiring a public adjuster involves his commission. Public adjusters typically receive a 10 percent commission on the claim amounts they generate for their clients, so homeowners must take this into account when assessing the amount they will receive on their claims. Also, because public adjusters handle all communications with the insurance company, the homeowner risks being shut out of the loop on the claims process. The homeowner must depend on the information she receives from the public adjuster, so the homeowner must find a public adjuster known for honesty and reliability.
References
Writer Bio
Living in Houston, Gerald Hanks has been a writer since 2008. He has contributed to several special-interest national publications. Before starting his writing career, Gerald was a web programmer and database developer for 12 years.