Insurance Appraisals Vs. Purchase Appraisals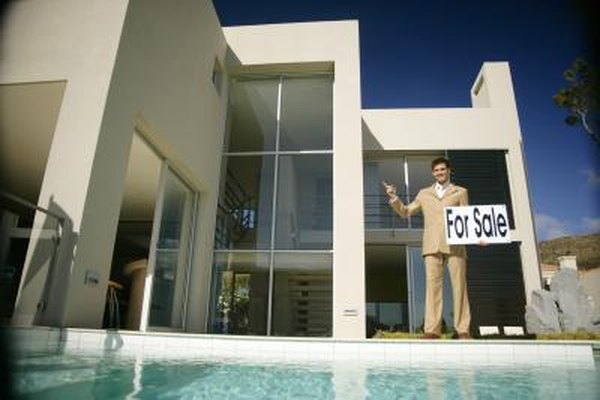 The core function of an appraisal is to calculate the value of a home, but different types of appraisals serve different purposes, use different methods, and deliver different values. The purpose of a purchase appraisal is to determine the fair market value of a home for sale, while the objective of an insurance appraisal is to calculate the cost of replacing the home in case of fire, accident or natural disaster.
Reasons for Insurance Appraisal
Homeowners insurance can vary widely in cost, coverage and features. The best way to learn what type of coverage a homeowner needs is to get an insurance appraisal. The purpose of the insurance appraisal is to show the value of the home and its contents, and then develop an insurance policy with premium payments suited to that value. The appraisal gives the insurer an inventory of the house and the owner's belongings, while protecting the homeowner from either receiving insufficient coverage or paying for coverage he does not need.
Insurance Appraisal Process
When a homeowner requests an insurance appraisal, a professional appraiser will visit the home. The appraiser will inspect the home and examine and grade the contents. The appraiser will compare the value of the home to similar homes in the area, calculate the value of the contents, and develop a coverage plan and premium schedule to cover the replacement costs. The homeowner can examine the appraisal, discuss how the valuations were calculated, and use the data to decide on a policy.
Reasons for Purchase Appraisal
A purchase appraisal calculates the fair market value of a home. Unlike the insurance appraisal, which determines the value of a similar new home, the purchase appraisal calculates the value of the house in its current condition. Banks and mortgage lenders also perform purchase appraisals to find out if a home's value is at or above the value of the mortgage loan. For instance, to qualify for a mortgage loan of $250,000, the selected home must be appraised at at least $250,000.
Purchase Appraisal Process
As with insurance appraisals, a professional appraiser will visit and inspect the house. Since the purchase appraisal only evaluates the house, the appraiser does not examine and grade the contents. The appraiser will also examine property records for the target home and others in the area to compare values. The appraisal also takes into account trends in the real estate market, both in that area and nationwide, to figure out a final appraised value.
References
Writer Bio
Living in Houston, Gerald Hanks has been a writer since 2008. He has contributed to several special-interest national publications. Before starting his writing career, Gerald was a web programmer and database developer for 12 years.