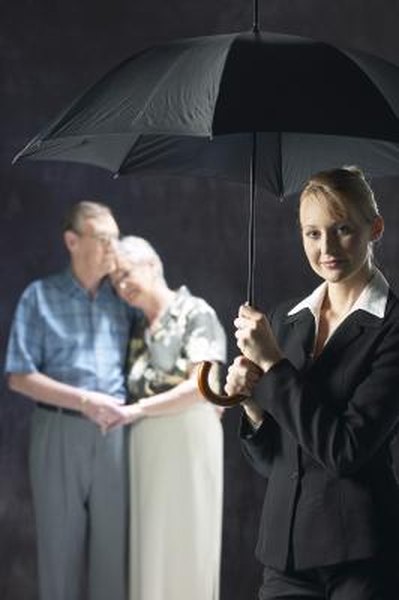 Investing a lump sum in retirement requires thought and planning but is often not as difficult as you may first think. Whether your lump sum is $20,000 or $200,000 or whether it comes from a pension payout, an inheritance or even from lottery winnings, the process is one you can complete on your own or with the help of a professional financial adviser. Either way, a thorough evaluation and good decision-making can provide not only a secure retirement for you but also a nest egg for your heirs.
Assess
Start with a thorough assessment of your current personal and financial situation. Consider your current age, lifestyle, health status and, finally, take advantage of tools the Social Security Administration provides that can help you determine your average life expectancy. Consider your financial health by looking at how you currently spend money and how much you have set aside for retirement as of today; think about the lifestyle you want to live as a retiree. Finally, determine how much you will need to live the life you want at retirement. Because you can expect a reduction in some expenses and an increase in others, the Retirement USA website suggests starting with an estimate of 70 percent to 80 percent of your pre-retirement income.
Get Started
How to take the best advantage of a lump sum depends first on the results of your initial assessment and second on the amount of the lump sum. Start with a goal of relative liquidity. One way to accomplish liquidity and have sufficient funds on hand for living is to follow a recommendation of the National Association of Personal Financial Advisors. The group advises you use your post-retirement budget to determine an amount that equals five to seven years of income and set this amount as your liquidity goal. Once you achieve this goal, you can invest lump sum money that remains, if any, in non-liquid investments.
Mutual Fund Investments
Investing in mutual funds is one way to invest a lump sum in retirement. One option is placing the liquidity portion of your lump sum in safe instruments such as high-quality short-term bonds. This ensures you have money on hand for living and gives longer-term investments time to recover if the market takes a downward turn. You can invest the remainder of your lump sum in a diverse portfolio that includes both stocks and bonds. Diversity is the key to increasing profit margins while at the same time reducing risk.
Annuity Investments
A second option for investing a lump sum in retirement is to purchase a third-party immediate or deferred annuity from an insurance company. Annuities are similar to a life insurance policies except they pay out during, rather than after, your lifetime. An immediate annuity – an annuity that provides immediate liquidity in the form of a monthly allowance while the remainder is invested in long-term instruments -- may be more appropriate if you are near or at retirement age. A deferred annuity is the right choice if you are investing a lump sum further from retirement age. Annuities come with a variety of investment options and tax implications so consider your situation and consult with a financial planner before making a decision.
Photo Credits
Hemera Technologies/AbleStock.com/Getty Images