How to Invest in Medical Field Stock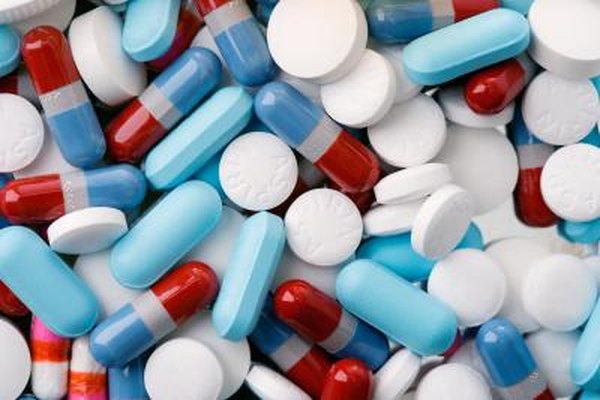 Investors have plenty of options when it comes to investing in medical field, or healthcare stocks. In fact, the healthcare sector is the third largest in the S&P 500 behind technology and financial services. Within the healthcare group, there is an abundance of choices for investors from slow-moving blue-chip stocks to volatile growth names. Exposure to the medical field can be had using these choices.
Blue Chips
An easy way for investors to get exposure to medically-related stocks is via blue-chip, large-cap pharmaceuticals makers. These companies offer multiple layers of exposure to the healthcare sector because they manufacturer many of the most familiar over-the-counter and prescription drugs. Additionally, some large-cap pharmaceuticals firms also have other businesses that are important revenue drivers, such as the production and sale of medical devices. Blue-chip drug stocks are often prized by conservative investors because these stocks are historically less volatile than the broader market and many are above average dividend payers.
Medical Device Stocks
The medical device arena is an interesting sub-segment of the healthcare sector and offers investors a compelling mix of opportunities. There are older, more established medical device makers that may be more appealing to conservative investors. Additionally, there are medical devices firms that sport small market values that are viewed as growth stocks. Some are even viewed as credible takeover targets. These would be suitable names for risk-tolerant investors.
Healthcare Services
The healthcare service sub-sector includes hospitals and managed-care providers. Large-cap healthcare services firms offer some important advantages, including strong cash positions and steady dividends. However, this group also comes with some potential risks because perhaps more than any other area of the medical stocks universe, services providers are "affected by healthcare reform," according to an analyst quoted by Bankrate.com.
Biotechnology
Biotechnology stocks are usually considered growth stocks. Indeed, some of these companies can offer investors powerful potential for share price appreciation either through the approval of new drugs or by takeover by a large pharmaceuticals firm. "One fertile area for new drugs is the biotechnology industry, which sometimes serves as a research and development area for the big drug companies. If a biotech company seems likely to get a promising drug through the Food and Drug Administration approval process, one of the larger companies will often buy it," according to USA Today.
References
Writer Bio
Todd Shriber is a financial writer who started covering financial markets in 2000. He worked for three years with Bloomberg News and specializes in analysis of stocks, sectors and exchange-traded funds. Shriber has a Bachelor of Science in broadcast journalism from Texas Christian University.