How to Invest in Timber Stocks for Wealth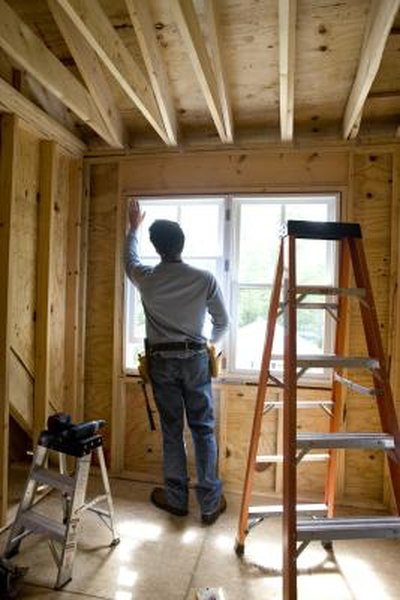 Dwindling natural resources can present an opportunity to invest in timber stocks. In addition to housing, timber is vital to manufacturing paper goods. Because it takes decades for trees to grow and mature, considerable time can pass before timber supplies can react to changes in demand. Along with stocks, you can add timber to your portfolio by investing in exchange-traded funds, real estate investment trusts and mutual funds.
Timber Exchange-traded Funds
Timber exchange-traded funds, or ETFs, purchase shares of stock in different companies in the timber industry. ETFs diversify their holdings and lower their risk by investing in timber companies globally and by investing in companies involved in different aspects of the industry. Should one country's timber industry start to slump, other companies might prop up the ETF's share value. Likewise, if housing starts decline, paper products might take up the slack. You profit when the price of the underlying companies increases in value. You can purchase timber ETF shares through your broker or your online stock trading account.
Timber Real Estate Investment Trusts
Timber real estate investment trusts, or REITs, tend to concentrate in three different timber industries: real estate, wood production and trees. Real estate REITs purchase raw timberland and sell it for a profit. Wood production REITs purchase timberland and turn the trees into lumber for resale. Forestation REITs harvest trees and resell them to companies involved with lumber production. This specialization can make REITs more susceptible to industry and economic slowdowns. You can invest in publicly traded REITs or purchase shares in privately held REITs.
Timber Companies
You can purchase stock shares in timber companies that specialize in a specific segment of the timber industry. Some timber companies harvest adult trees and produce lumber from company-owned sawmills. Along with lumber sales, companies profit by selling their useful byproducts, such as woodchips and bark. Timber companies also earn royalties by leasing raw land to oil and gas exploration companies. Both the U.S. and Canada have publicly traded timber stocks available on the U.S. stock exchanges.
Timber Mutual Funds
Timber mutual funds try to capitalize on the global demand for timber. To accomplish this, a mutual fund purchases shares of companies in the timber industry worldwide. The mutual fund share price fluctuates with the underlying stock price movements. You profit as the share price increases. However, mutual funds charge management fees that can eat away at your profits. The management fee is taken directly from your account whether the mutual fund makes or loses money. Mutual fund shares are traded on U.S. stock exchanges and are available directly from the mutual fund company.
References
Writer Bio
Based in St. Petersburg, Fla., Karen Rogers covers the financial markets for several online publications. She received a bachelor's degree in business administration from the University of South Florida.