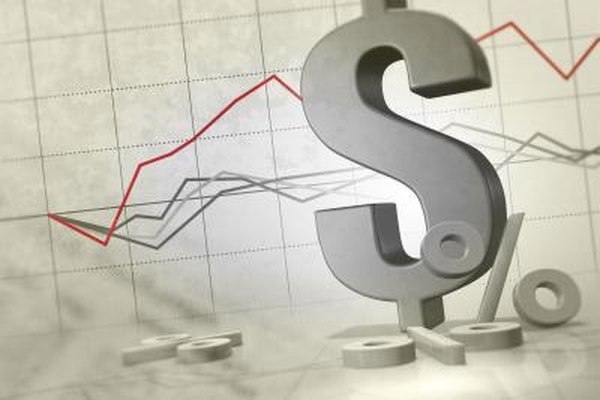 Investing for income can leave you with no growth. CNN Money points out that stocks that pay high dividends may not sustain those payouts if they eat up company profits. This can cause the stock to drop in price. In such a scenario, your quest for income comes at the price of losses in portfolio value. However, you can invest for monthly income with stocks if you use a balanced income-and-growth approach.
Dividend Stocks
Stocks that pay dividends usually distribute those dividends quarterly. This can work as part of your plan to create monthly income. Though most stocks pay in April, July, October and December, you know that every third month you will have the dividend income. This takes care of four months out of your year. You will have to adopt an additional strategy to cover the other eight months.
Undervalued Stocks
Kiplinger points out that monthly investment income usually comes from bond funds and energy trusts, but you can use undervalued stocks to achieve enough growth to allow you to sell portions each month. According to InvestorGuide.com, if you find a stock whose company has good earnings, but whose price remains fairly low, you might have a winner. You determine this by finding the price/earnings ratio. Most investment sites list a company's P/E ratio and the average P/E for stocks in the same industry. A stock with a lower-than-average P/E and positive earnings can be poised for growth. If you invest $20,000, for example, and the stock price rises to the point that your investment is worth $22,000, you can sell $2,000 worth of stock and use the money as income.
Monthly Dividend Stocks
Dividend.com lists stocks that pay monthly dividends. You can dedicate part of your stock investment money to these stocks and get a monthly check. This will help smooth out your income from stocks that pay quarterly and profits you take on undervalued growth stocks.
Putting Your Plan Together
While you could put all of your money into stocks that pay dividends monthly, doing so exposes you to the risk that these companies may not be able to sustain the profits required to pay that frequently. By investing in stocks that pay quarterly, you choose investments that follow what has been established as a healthy dividend payout pattern. This allows those companies to use their money to grow profits before paying stockholders every three months. You can round out your plan with undervalued stocks. These provide the potential for growth. Your dividends could grow to the point where you don't have to take profits from your undervalued stocks, thus increasing the value of your portfolio.
Photo Credits
Comstock Images/Comstock/Getty Images