How Does Investment Property Affect My Qualifying for a New Mortgage?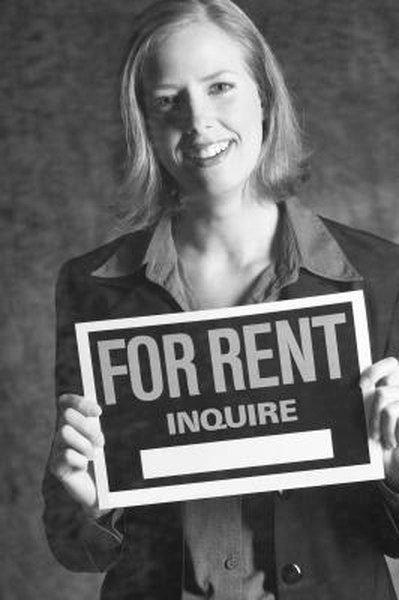 Owning properly financed investment property should not affect your ability to qualify for a new, primary residence mortgage. "Properly financed" means you have a reasonable mortgage with market interest rates and a loan-to-value less than 80 percent of fair market value. This also requires you to receive rental payments equal to or higher than your monthly mortgage payment on the investment property, including the money you pay for real estate taxes and insurance. Lenders also subtract a vacancy rate from your rental income to qualify you for the mortgage loan.
Primary Residence
Primary residence mortgage qualifying requirements include having a housing ratio of 28 percent and a total debt ratio of 36 to 38 percent. This means that your prospective new mortgage will cost 28 percent or less of your regular monthly income, not including overtime or bonuses. Your total debt ratio, including personal, credit card and auto loans, should not exceed 36 to 38 percent of your regular monthly gross income. If your investment property does not hurt your ratios, you should qualify for a new home loan.
Vacancy Factor
Mortgage lenders use a vacancy factor when you apply for an investment property loan and when you want a new primary residence mortgage. If your investment property is in a desirable location, lenders often use a vacancy factor of 3 to 5 percent. Should you be in a down housing market or your investment property be in a less-than-popular location, lenders may use a vacancy factor of 10 to 15 percent. Depending on your monthly rental income level, these conditions could help (additional income) or hurt (additional monthly debt) your application for a new mortgage.
Credit Issues
While all typical credit score minimums apply based on the loan you want, when your investment property also has a mortgage, you often need scores higher than stated minimum levels. Lenders perceive higher risk when you are responsible for two monthly mortgage payments, and they believe higher credit scores help lower the added risk of delinquency.
Cash Reserves
Lenders want you to have cash reserves sufficient to make at least two or three mortgage payments if your income stops suddenly because of layoffs, downsizing or employment termination. Having an investment property with a loan will require you to have extra cash reserves to cover multiple mortgage payments for each property. Some lenders may require up to four to six months' reserves for investment properties. Mortgage lenders evaluate your reserves to include the principal and interest due, along with your monthly allocation for property taxes and hazard insurance, further increasing your need for liquid assets. By liquid assets, they mean cash.