Do You Pay for Property Taxes & Homeowner's Insurance If You Own a Timeshare?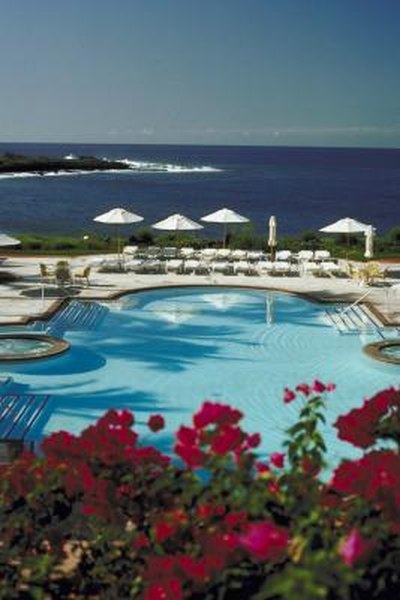 Buying a timeshare is one way to allocate your vacation budget. Timeshares provide value by offering you guaranteed access to a favorite destination, and you can sell them when you no longer want to use them. Costs associated with owning property, such as property taxes and insurance, may or may not be your responsibility, depending on the agreement you sign when you buy.
Owners' Fees
All timeshare owners pay annual owners' fees. These fees, paid to the timeshare manager, cover costs associated with routine maintenance and general repairs. Fees vary depending on the location of your timeshare, the complexity of the property and the services offered by the manager. Fees may also include insurance costs or property taxes. In other cases, these costs are your responsibility as one of the timeshare owners, and not included in the fees.
Property Tax
Local governments levy property taxes on timeshares much as they do on year-round residences. Some timeshare managers include property taxes in the fees charged to owners, while others allow the tax bill to pass directly to those owners on top of maintenance and management fees. Property tax rates depend on the assessed value of the timeshare, which means they can rise when improvements are made or if the market for vacation property drives values up. A guaranteed fee guards against this rise in costs, but only for as long as the owners' fee is guaranteed.
Homeowner's Insurance
Homeowner's insurance on a timeshare is similar to the insurance you buy to cover your residence. It protects you from financial liability if someone is injured on the property. It also covers weather- and fire-related damage. As with homeowner's insurance on your residence, floods and earthquakes require special policies in addition to standard insurance. It's important that timeshares have year-round insurance, even if they're only used seasonally, since injuries and damage can occur on the property at any time. If insurance isn't covered in your timeshare fees, you and the other owners must plan to pay for it yourselves to protect your investment.
Timeshare Budgeting
Timeshare owners collectively pay for the mortgage, maintenance, management, insurance and taxes on the property, through the manager. Fees, insurance costs and taxes will all affect what price you can expect to receive when you sell your timeshare. An arrangement in which all costs area contained within a single annual fee might appeal more to buyers, though this makes it more difficult to know how much of an owner's fee is going to necessary expenses and how much is profit for the manager.