Pre-Approved vs. Pre-Qualified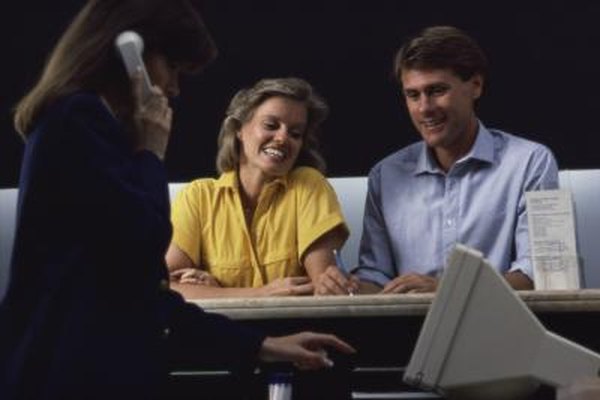 If you are shopping for a mortgage, you have probably seen "pre-approval" and "pre-qualification" application opportunities, but the two terms don't mean the same thing. A pre-qualification gives you an idea of what size of loan you might qualify for based on data you supply without full documentation. A pre-approval is a more significant statement from the lender, as it is based on confirmed and checked information.
Pre-Qualification
A mortgage pre-qualification is an estimate of what loan types and the maximum amount you would qualify for based on information you provide about your credit and personal finances. The lender isn't giving you an actual loan commitment but a estimate based on its lending criteria and your data. Some lenders offer pre-qualification online so you don't even have to meet with a loan officer in person. While pre-qualification doesn't carry a lot of weight with real estate agents or sellers, you'll get an idea of your buying power limits if you're honest on the application.
Pre-Approval
Getting a loan pre-approval is more complicated than getting a pre-qualfication, but it isn't a final loan commitment and you don't have to use that lender for your mortgage. The lender actually reviews your credit history and financial circumstances as it would in a formal mortgage application process. You need to meet with a loan officer and supply documentation, such as pay stubs and income tax returns. The letter you receive will show a specific borrowing limit and loan type you qualify for. A pre-approval carries more weight with sellers and real estate agents than a pre-qualification because it is more solid proof of your financing ability.
Pre-Qualifcation Considerations
You can use a free pre-qualification to steer your search toward homes in your price range. If you are having trouble getting a pre-qualification in the range you want, you can work on your credit before applying for a home loan to improve your outcome. You'll receive an estimate of the monthly payments for the loans you potentially qualify for, so you can decide what you can afford. However, a pre-qualification won't provide you leverage when you're negotiating with a seller or get the attention of your real estate agent.
Pre-Approval Considerations
A pre-approval shows your real estate agent you have the funding to buy, and sellers will consider this power during price negotiation. But you might have to pay an application fee to get pre-approval, and the lender will run a credit check. While credit checks for the same purpose in a short time won't repeatedly affect your credit score, checks spread out over time can.
References
Writer Bio
Anna Assad began writing professionally in 1999 and has published several legal articles for various websites. She has an extensive real estate and criminal legal background. She also tutored in English for nearly eight years, attended Buffalo State College for paralegal studies and accounting, and minored in English literature, receiving a Bachelor of Arts.