How to Refinance Without 20 Percent Equity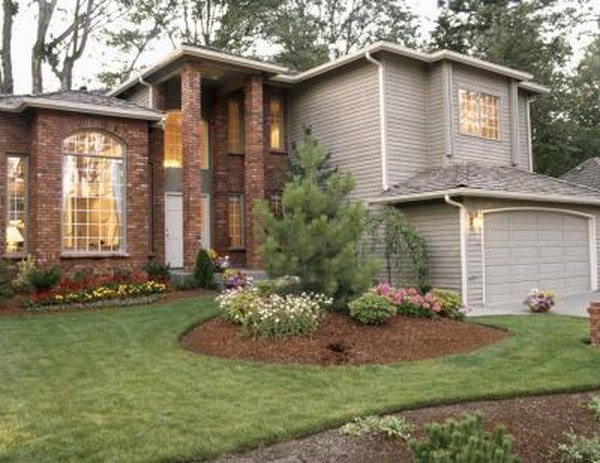 Most mortgage lenders require you to have 20 percent equity in your home before they'll approve you for a refinance. But if your home lost value after you purchased it, you might not have this much equity -- and you might even have negative equity. When trying to refinance a home without 20 percent equity, you can work through the federal government's Home Affordable Refinance Program or you can work with a private lender willing to handle your refinance despite your low home equity.
Home Affordable Refinance Program
The Home Affordable Refinance Program, better known as HARP, provides financial incentives to mortgage lenders willing to refinance the home loans of homeowners who lack the traditional 20 percent equity. To start a HARP refinance, call several mortgage lenders and ask if they participate in HARP. You are not required to refinance with your current mortgage lender. You can refinance with any lender licensed to do business in your state.
HARP Requirements
You'll have to meet certain requirements to participate in HARP. First, your mortgage loan must be owned or guaranteed by either Freddie Mac or Fannie Mae, two federally chartered home loan guarantors. You can determine if your home meets this requirement by visiting the Freddie and Fannie websites and seeing if your loan is listed using the "lookup" tool. You must also be current in your mortgage payments and not have missed any payments in the last 12 months. And you must have an equity level of 20 percent or less.
Refinancing Without HARP
You don't have to refinance through HARP even if you lack 20 percent equity, but it might take some effort to find a mortgage lender willing to work with you without the benefits of the financial payments that the government provides to lenders working through HARP. You might have to bring some money to the table to close a refinance when you lack enough equity. For instance, if your home is valued at $194,000 but you would have 20 percent equity if it were worth $200,000, your lender might approve your refinance request if you bring an extra $6,000 to the closing table. You should calculate whether the savings of refinancing outweigh the closing costs and the extra money you bring to closing. The Federal Reserve Board estimates that it costs from 3 percent to 6 percent of your outstanding balance to close a refinance.
Paperwork
Whether you refinance through HARP or through a traditional private refinance, your lender will require you to submit copies of financial documents that prove your income and debt obligations. Expect to produce income tax returns for the past two years, bank statements for the past two months, your two most recent paycheck stubs and your most recent credit card statements. Your lender will check your credit to make sure that you have a history of paying your bills on time. If your lender approves your refinance application, you will eventually have to sign closing papers and pay your closing costs. You can pay these costs in a lump sum or you can roll them into your monthly mortgage payments.
References
Writer Bio
Don Rafner has been writing professionally since 1992, with work published in "The Washington Post," "Chicago Tribune," "Phoenix Magazine" and several trade magazines. He is also the managing editor of "Midwest Real Estate News." He specializes in writing about mortgage lending, personal finance, business and real-estate topics. He holds a Bachelor of Arts in journalism from the University of Illinois.