How to Refinance a Mortgage at a Credit Union Instead of a Bank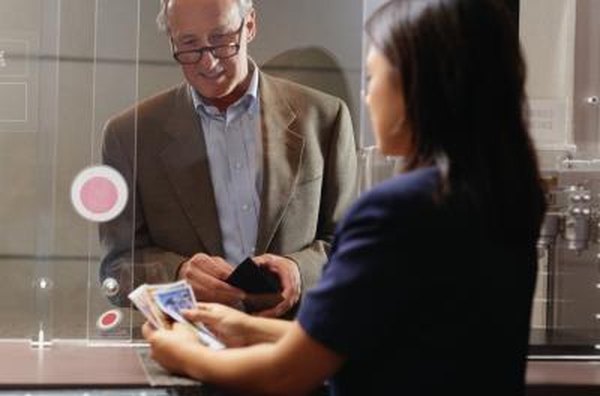 When it's time to refinance your mortgage loan, credit unions have some distinct advantages. You want the personal service that comes with a smaller financial institution that knows you and your finances. A credit union may be willing to make the occasional exception to the strict lending requirements banks require. Refinancing with a credit union is much like refinancing with a bank, but you'll have to do a bit of extra legwork in finding local credit unions that offer mortgage loans.
The Refinancing Process
If you already have a mortgage loan through a local credit union, you can call that institution directly to initiate the refinancing process. If you're sending your monthly mortgage payments to a bank, you can still refinance with a credit union. When refinancing, you're under no obligation to work with your current mortgage servicer. You can refinance with any lender licensed to do business in your state.
Finding a Credit Union
Search for credit unions near you by visiting the Web page of the National Credit Union Administration. The administration offers a credit-union finder on its home page that allows you to search for credit unions by city or zip code. Once you find a list of nearby credit unions, target only those that offer mortgage loans. According to mortgage news site HSH.com, only about 1,000 of the about 7,000 credit unions in business as of 2011 offered mortgage loans.
Shopping for Rates and Fees
Different credit unions might offer different interest rates and refinancing fees. To find the best deal, call several credit unions. The Federal Reserve Board says that you should expect to pay from 3 percent to 6 percent of your outstanding mortgage-loan balance in refinance closing costs and settlement fees. Mortgage interest rates might be slightly higher at credit unions than at traditional banks. According to data compiled by the National Credit Union Administration, in March of 2012, the average interest rate on a 30-year fixed-rate mortgage loan stood at 4.11 percent for both credit unions and banks. But the average rate on a 15-year fixed-rate mortgage loan stood at 3.48 percent for credit unions and 3.39 percent for banks.
Starting the Process
Once you've found a credit union with which you want to work, you'll have to first become a member of that financial institution before you can refinance your mortgage loan. After you've joined, you can then fill out the credit union's refinancing forms and submit copies of such important financial documents as your last two paycheck stubs and last two years' worth of income tax returns. Your credit union, much like your bank, runs your credit and schedules an appraisal of your home to make sure that its value is high enough so that you have at least 20 percent equity in it. Credit scores are important to lenders. If you have a history of paying your bills on time and you're not saddled with too much credit card debt, your credit score will be strong. If you've missed several car payments or routinely pay your credit card bills late, your score will be lower. In general, lenders reserve their lowest interest rates for borrowers who have credit scores of 740 or higher on the FICO credit-scoring scale.
References
Writer Bio
Don Rafner has been writing professionally since 1992, with work published in "The Washington Post," "Chicago Tribune," "Phoenix Magazine" and several trade magazines. He is also the managing editor of "Midwest Real Estate News." He specializes in writing about mortgage lending, personal finance, business and real-estate topics. He holds a Bachelor of Arts in journalism from the University of Illinois.