Why Do Stock Prices Drop?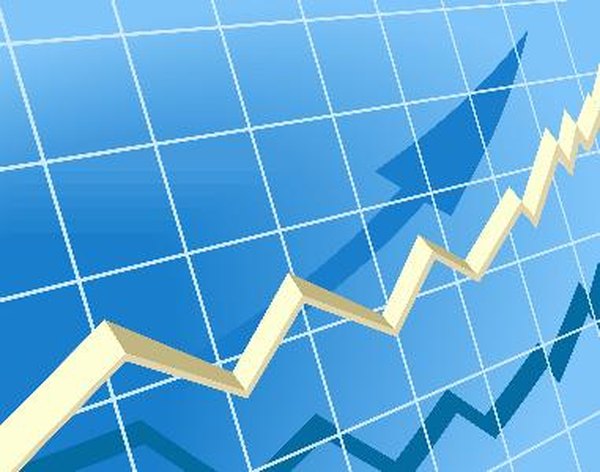 Stock prices typically rise and fall with investor demand. Most investors buy shares in companies that have healthy balance sheets and strong market positions relative to the competition. Although short-term price drops are often due to day-to-day market volatility, companies that cannot meet profit estimates or face declining revenues due to competitive pressures usually experience long-term share price declines.
Weak Fundamentals
Weak business fundamentals, such as falling revenues and profit margins, typically lead to share price declines. Declining revenues could be the result of several factors, such as losing major customers to competitors, obsolete products and distribution channel problems. Profit margins decline because of falling revenues, rising expenses or a combination of the two. Falling revenues and margins also lead to cash flow problems, which might raise questions about a company's ability to finance growth and pay down debt.
Market Volatility
Stock market volatility often leads to stock price declines across the board, even for companies with strong business fundamentals. Market downturns could be due to several reasons: changes in the economy, profit taking after strong rallies, and geopolitical events. For example, the markets regard the prospect of rising interest rates negatively because higher rates could lead to higher operating expenses, lower margins and overall economic weakness. An entire industry sector might experience stock price drops even if only one company in the sector hints at weakening fundamentals. For example, investors might abandon technology stocks altogether if a large technology company reports weaker-than-expected profits. Similarly, economic weakness in Asia or Europe could affect stock prices everywhere, as could civil strife and terrorist incidents in regions of global economic importance, such as the Middle East.
Restructuring
Corporate restructuring actions can depress stock prices. For example, the stock price of a company in\volved in a major acquisition or merger could drop because of investor concerns over share dilution and difficulties in integrating the cultures of the two companies. Stock prices could also drop if a rumored or announced merger does not materialize because the companies fail to get shareholder or regulatory approval. Companies that are downsizing operations, laying off employees and selling off assets could see stock prices suffer, at least in the short term, because of perceived financial weakness and operational uncertainty. Senior management turnover and negative analyst opinions can also lead to weak share prices.
Other
Stock prices usually drop on the ex-dividend dates for companies that pay regular cash dividends to shareholders. This is because you are not entitled to the dividend if you buy the stock on an ex-dividend date. Stock prices also drop when trading volumes are lower than average, such as during the summer holiday periods and around major holidays. Changes in government regulation and technology standards can have an impact on corporate profits, which would result in stock price drops on at least a temporary basis.
References
Resources
Writer Bio
Based in Ottawa, Canada, Chirantan Basu has been writing since 1995. His work has appeared in various publications and he has performed financial editing at a Wall Street firm. Basu holds a Bachelor of Engineering from Memorial University of Newfoundland, a Master of Business Administration from the University of Ottawa and holds the Canadian Investment Manager designation from the Canadian Securities Institute.