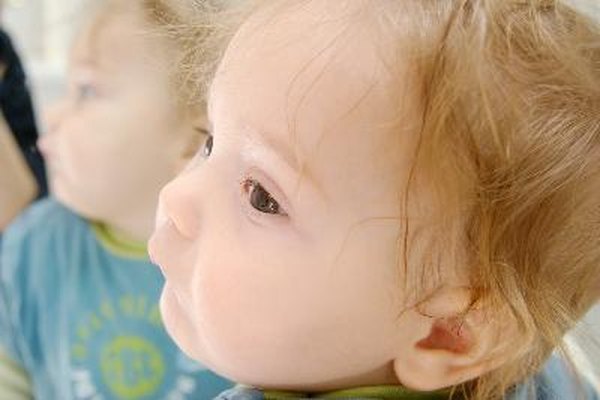 The birth of a child is a life-changing event that can affect many aspects of your finances, including your income tax returns. The government offers tax exemptions and credits to the parents of dependent children, so having a baby can reduce your income tax liability. Children must meet various eligibility requirements to qualify for tax breaks.
Dependent Exemption
You can take a dependent exemption of $3,800 for each dependent you can claim on your tax return. An exemption is a reduction of taxable income. Your newborn child counts as your dependent he lives with you at least half of the year. A baby born during the year is considered to have lived with you for the entire year if he lives with you the whole time is alive during the year. In other words, if your baby is born a few days before the end of the tax year, you can still claim a dependent exemption on the child for that year.
Child Tax Credit
The Child Tax Credit is a tax break that reduces tax liability by up to $1,000 for middle- and low-income parents. The credit applies to each dependent child you can claim that is under the age 17. Your annual income must be below $110,000 a year as a joint filer or $75,000 as single filer to take the full credit. The credit phases out if your income exceeds these limits.
Childcare Credit
Newborns require constant attention and care, which can force working parents to pay for childcare services so that they can work. The Internal Revenue Service offers a child and dependent care credit to parents that pay for childcare expenses to work or look for work. The maximum childcare credit is 35 percent of up to $3,000 of childcare expenses for one child and $6,000 of expenses for two or more children.
Adoption Credit
Adopting a baby can be even more expensive than having a biological child. According to the Reuters, the average cost of adopting a baby is around $25,000. The IRS offers a tax credit of $12,650 for costs directly related to adoption, such as necessary adoption fees, legal fees and travel expenses. Adopted children are treated the same as your biological children for the purposes of other tax breaks, like the dependent exemption and Child Tax Credit.
Photo Credits
8 month old baby baby standing by the mirror image by anyaivanova from Fotolia.com