How to Trade NASDAQ Index and ETF Options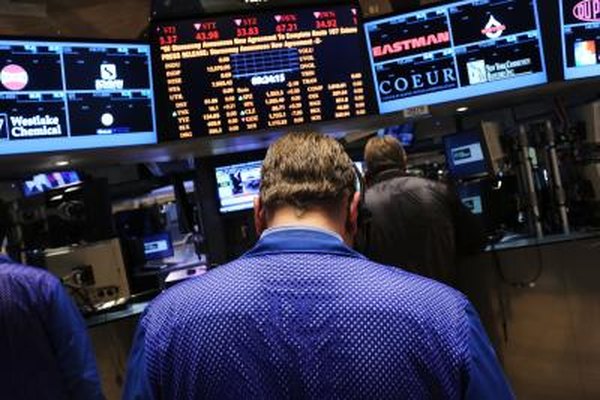 Options are derivative securities that give traders the right to buy in the form of call options, or sell in the form of put options, a designated underlying security. Options trade against the NASDAQ 100 stock index as well as the exchange traded fund which tracks this index. The NASDAQ 100 is the bellwether index for tech stocks. A large number of different option contracts with different parameters trade against an index or ETF. Combining options in different ways produces strategies to profit from a rising, falling or range-bound NASDAQ 100 index.
Step

1
Add option trading authorization to your online brokerage account. If you do not yet have an account, apply for the options trading when you open a new account. Options authorization requires some additional forms and disclosures before you can trade options. The broker will give your account an option's trading authorization level that lists what option strategies you can use for trading. Authorization levels are based on the type of account -- cash or margin -- trading experience and size of your account.
Step

2
Familiarize yourself with the options pricing quote system of your online brokerage account. Option prices are listed in "option chains" breaking down available contracts by expiration month and listing puts and calls in order by the exercise prices. The broker's online system will allow you to sort options to narrow the choices down to contracts that meet your desired criteria. The NASDAQ 100 stock index uses the symbol NDX, while the Mini-NASDAQ 100 options can be found using the MNX symbol. The primary NASDAQ 100 ETF is the PowerShares QQQ Trust, symbol QQQ.
Step

3
Study the different options strategies available with the trading authorization level of your brokerage account. With changing NASDAQ 100 values, call options increase in value if the index goes up and put options get more valuable if the index falls. You can use different combinations of calls, puts, or puts and calls. These combinations are called options strategies. Your broker's website or the Options Industry Council options education website can provide information on how different strategies are set up and traded.
Step

4
Use the different options trading screens of your online brokerage account to enter option trades. There will be different screens for different types of options strategies. One shortcut is to select options from the pricing chains and select a strategy from the strategy menu the broker system includes on the options chain screens.
Step

5
Monitor your option trades with a plan to close out positions to lock in profits or minimize losses. Closing a multi-leg options strategy involves entering the reverse trades to eliminate the position from your account. If you bought a contract to open a trade, a sale closes the position. If you opened by selling contracts, then a buy closes the position. The broker's trade screens for the different strategies will close complicated combinations with a couple of clicks.
References
Tips
Options contracts are time limited, so you need to know the possible outcomes if contracts are allowed to reach expiration. You can close out positions at any time up until the close of trading on the expiration date.
The cost of most option contracts is 100 times the quoted price. So if the options chain shows a contract at $2.50, the cost per contract will be $250 plus commission.
The NASDAQ 100 index options and ETF options track the same value. Differences between the two types center around pricing and how contracts are handled at expiration. You might end up just using either the index or ETF options to avoid unnecessary confusion.
Writer Bio
Tim Plaehn has been writing financial, investment and trading articles and blogs since 2007. His work has appeared online at Seeking Alpha, Marketwatch.com and various other websites. Plaehn has a bachelor's degree in mathematics from the U.S. Air Force Academy.