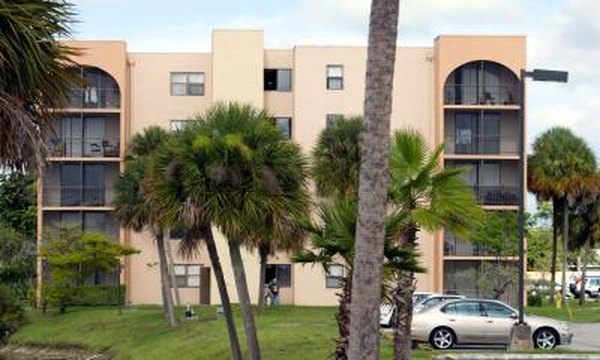 The person responsible for closing a real estate transaction is responsible for reporting it to the IRS. Therefore, many real estate attorneys or closing professionals request the completion of Form W-9 as part of the documents needed to close a real estate transaction. Although it is not critical to actually close the transaction, it is necessary to ensure there are no IRS repercussions for non-reporting on the transaction.
W-9 Defined
Form W-9 is officially titled "Request for Taxpayer Identification and Certification." Its purpose is to capture all of the information relevant to reporting transactions or ongoing payments during any given year. The form captures your name or company name if you invest in real estate through a limited liability company or other entity. It also captures your tax identification number and address. The W-9 is not considered complete until you sign it. This certifies that the information is accurate.
Form 1099-S
The IRS requires the reporting of all real estate transactions in which money, property, services or debt are exchanged for a full or portion of an interest in a property. Property includes raw land, residential, commercial or industrial buildings, condominiums or stock in a co-op. The reporting of a sale or exchange of property is done via Form 1099-S, Proceeds from Real Estate Transactions.
Real Estate Closing
As part of the closing process, documents you will need to provide include proof of insurance, purchase or sales contract and surveys. Documents provided by others, including the lender and title company, include mortgage insurance documents, loan documents, good-faith estimates, title insurance and proof of title search and an appraisal. Some of these documents are required by the lender prior to funding while others are required by the attorney to properly record the deed and security lien. You might need to refer to these documents at closing.
Closing Attorney Responsibility
In addition, the real estate attorney or other person handling the closing is responsible for submitting a 1099-S for the transaction by the due date following the end of the tax year. Therefore, many real estate attorneys include the W-9 as part of the overall closing documents. It is much easier to obtain the information needed for reporting when you are present than to attempt to find you and request the information later. In this way, they ensure they properly report the transaction on the 1099-S.
HUD Settlement Statement
As part of the closing, both parties sign the HUD settlement statement. You will need this statement to prepare your taxes. As the seller, you will be the recipient of the 1099-S. Keep your copy of the HUD statement in a safe place, as it may contain additional costs that you can deduct from the amount shown on the 1099-S.
Photo Credits
Joe Raedle/Getty Images News/Getty Images