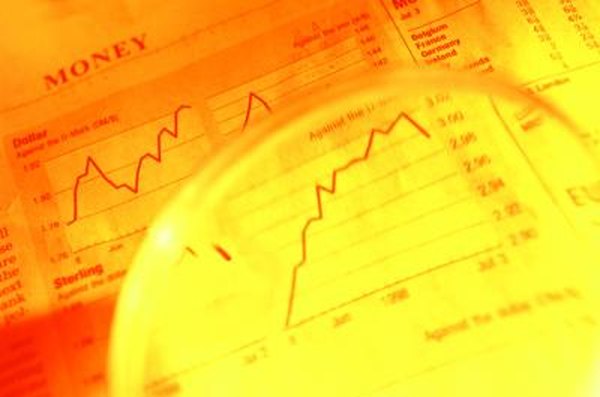 While stock exchanges are often associated with wealth creation and capitalism, they are much more than a place for brokers to buy and sell shares of companies. Stock exchanges allows businesses access to capital and the opportunity to enhance their visibility and public image. Savvy businesses can harness the power of stock exchanges to grow and enhance their companies. While significant financial and regulatory costs are associated with being listed on a stock exchange, the benefits far outnumber the disadvantages.
Access to Capital
A 2012 National Small Business Association survey revealed that one of the major impediments to business growth was a lack of affordable capital. Companies listed on a stock exchange can quickly raise affordable capital by issuing more shares for investors to purchase. The capital raised from the issuance of shares can be used to help the company grow and pay for different business costs.
Enhanced Profile
Companies listed on a stock exchange are much more recognizable and visible than their privately held counterparts. The increased visibility that comes with being listed on an exchange can help a company attract new clients and customers, and it draws press attention that might be difficult and expensive for the company to draw on its own.
Ability to Attract Better Employees
High quality employees are attracted to employers that have name recognition and visibility. Stock exchanges can help companies become household names and better attract employers capable of making the company more profitable. Because of the increased access to capital, companies are also able to better compensate employees to keep them from moving to competitors.
Increased Value
Companies listed on stock exchanges are often valued higher than their privately held counterparts. This higher valuation can help with the retirement planning of all shareholders as the shares they hold will reflect the higher valuation. The increased valuation can also allow companies to offer more lucrative share option packages to employees.
Ability to Maintain Control
Companies not listed on stock exchanges typically rely on capital provided by venture capitalists. In exchange for purchasing shares of a privately held company, venture capitalists usually insist on having some degree of control of the company, including having members appointed to the board. Stock exchanges allow companies to maintain more autonomy and control, because people who purchase the shares of a publicly traded company only have the limited rights afforded to all shareholders.
Reduction of the Cost of Other Capital
Going public reduces the costs of obtaining capital through bank loans. Banks view publicly traded companies as less of a credit risk than their privately held counterparts, because publicly traded companies have access to other capital.
Photo Credits
John Foxx/Stockbyte/Getty Images