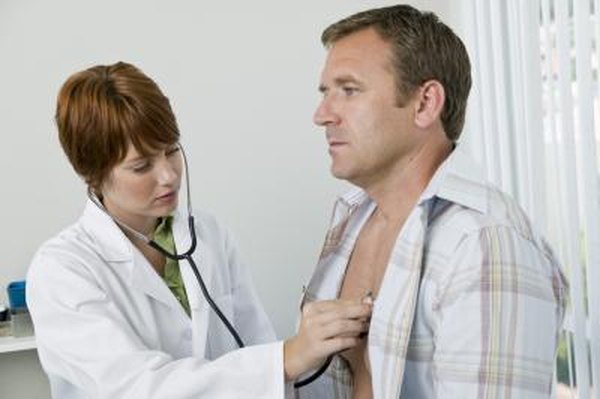 There are big financial advantages to purchasing health insurance through an employer: No matter how big or small the contribution your employer makes to cover the cost, group rates are usually cheaper than those you can obtain yourself, and your share of the cost lowers your taxes. This latter advantage, though, is also a disadvantage if you want to make changes to your insurance during the year. You can, but options are limited.
How Pre-tax Plans Work
Certain types of benefits reduce taxable income -- and therefore taxes -- for participants, who choose them from a menu during an annual enrollment period. These so-called cafeteria benefits include medical, dental, dependent care and health care flexible spending accounts, and life insurance. For the health insurance plans, you pay your share of the premium with pre-tax dollars, which reduces the amount on which the IRS taxes you. Even if you waive the opportunity for these benefits, the fact that you are offered a cafeteria plan subjects you to the IRS rules.
When Changes Can Be Made
Under the IRS codes, you can change your benefits annually only during an open enrollment period. Outside of open enrollment, the only way changes can be made are when employees are hired, when they leave the company or if they have a "qualifying" change in their lives. If you have a qualified reason for a change during the year, you have 30 days to make a change. If you miss the deadline, you have to wait for the annual open enrollment. Because of these time limits to make changes, it is important to review your confirmation statement after enrolling each year to make sure you are in the correct plans and all your dependents are included.
Changes Allowed Outside Open Enrollment
The "qualifying" reasons to make plan changes outside of open enrollment are changes to your legal marital status, including marriage, death of spouse, legal separation, divorce or annulment; changes in your dependents through birth, death or adoption, or an eligible dependent (such as a young adult) losing or gaining other coverage; a move by you or your spouse; a change in your spouse's benefits; and changes in your or your spouse's employment status, such as going part-time, quitting or being laid-off. The change you are making must be tied to the qualified reason. For example, moving your residence alone isn't a reason to change medical or dental insurance plans; only if your old plans are not available in the new area would you qualify to make a plan change.
Changes Not Allowed Outside Open Enrollment
Parents of high school seniors often don't think during annual enrollment about whether their plan choice makes sense with college approaching. If you are in Los Angeles and covered by a California plan, your child going to college in Boston or Colorado can be an issue. However, your child going to an out-of-area college doesn't allow for your family to change plans. Changes also aren't allowed if you buy insurance outside of your employer's plan or your spouse's or have a change in a dependent who is not a tax dependent, such as a parent, domestic partner, or child of a domestic partner. If your plan allows it, you can add a domestic partner and the child during annual enrollments, not between.
Photo Credits
Jupiterimages/Goodshoot/Getty Images