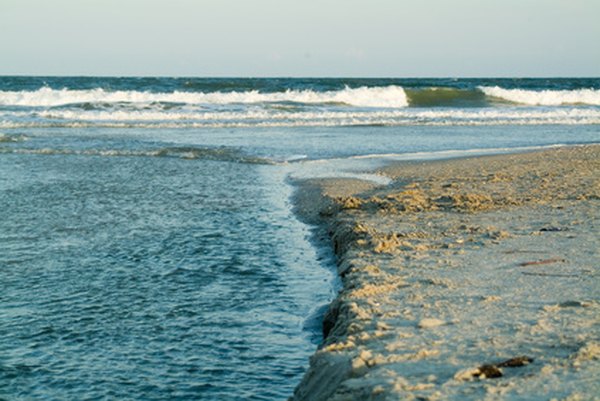 South Carolina boasts a romantic past and a low taxation rate -- and the climate is mild enough to lure vacationers year-round. But if you've been teaching school in the Palmetto State, you might not be looking forward to retirement as much as you expected, as a result of tightening budgets and controversy surrounding the retirement program. In this state, all public sector worker pensions are lumped into one resource, with teachers making up a disproportionate share of the universe. That stated, once you rack up 28 years of service -- or reach age 65 -- you can retire from teaching in South Carolina.
South Carolina Retirement System
The South Carolina Retirement System oversees all fiduciary duties associated with the state's pension fund that covers police, firemen, teachers and public sector workers. Toward that end, the SCRS processes retirement payments, handles inquiries, manages claims, enrolls new teachers in the pension plan and reports on earnings throughout a teacher's career until the day she formally retires. Because teachers make up the largest sector of pension fund participants, funding gaps are prorated and "based on the share of teacher participation," according to The Manhattan Institute and the Foundation for Educational Choice.
Work 28 Years for Full Benefits
For a South Carolina public school teacher to collect full benefits, she must work 28 years and contribute 6.5 percent of her salary to her account each month to build her retirement bank. Once a South Carolina teacher turns 65 years old, she can start collecting benefits as long as she has worked a minimum of 25 years, but this shortened service comes at a price: Until that three-year gap is closed, a 4 percent penalty is attached to your pension payouts until that 28th anniversary of teaching rolls around. Throughout the process, interest is accrued, though the interest rate is historically low.
Retirement Filing Protocols
Even if you keep great records, you may not know exactly where you stand when you start thinking about retiring from teaching in South Carolina, so it's a good idea to meet with a retirement systems counselor early in the game. Collect pertinent information years before you intend to submit your retirement papers, and by the time you're within striking range of your 65th birthday -- or your 28th year of teaching -- you'll have a good handle on your monthly pension benefit amount so you can plan accordingly. The SCRS recommends submitting your retirement application six months in advance. All paperwork must be filed 90 days before your last day of teaching.
What You Should Know
If you decide to move into another field of work after you take retirement, you can request reimbursement of your pension plus interest earned, or you can opt to stay in the system and leave your funds there. You can even continue to contribute on your own, but the SCRS won't pay interest on any post-retirement contributions. Beneficiaries receive an equal amount of the money contributed to a teacher's pension plus interest if their loved one dies and there's money in the account. If you've been a participant of the Teacher and Employee Retention Incentive program (TERI), you know this tax-deferring initiative is going the way of the woolly mammoth in 2018.
Future Retirement Changes
The Manhattan Institute and the Foundation for Educational Choice call the SCRS among the worst-funded pension plans for teachers in the U.S., reports website The Nerve.org. Investigators estimate only about 41 percent of all revenues in the South Carolina pension plan, adjusted for market value, is funded. The state's 2011 shortfall doesn't portend well for young instructors. The South Carolina legislature proposes that teacher contributions be raised from 6.5 to 7.5 percent annually, and lawmakers want that 28-year retirement ceiling to become 30. The South Carolina Education Association is against adding those two years.
Photo Credits
myrtle beach south carolina ocean view image by Jorge Moro from Fotolia.com