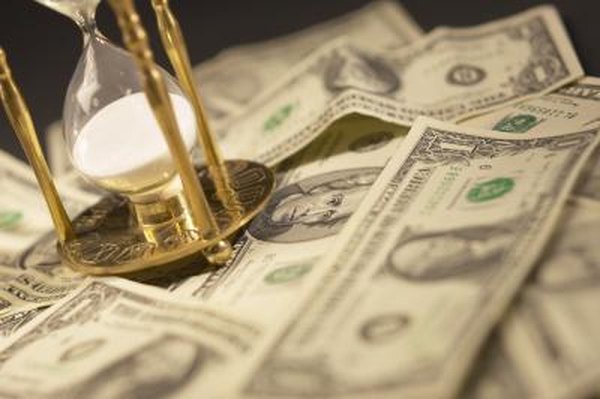 Investments are a way to put money to work for you. Rather than leaving large sums of money in a bank account (which often bears low interest rates), savvy investors move the money into types of securities, hoping to grow the sum quickly (or at least faster than the money would grow if left in the bank). Stocks are a common investment property and are one type of "security."
Securities
The term "securities" represents several different types of investment properties. Stocks represent one form of security. Other types of securities include bonds, mutual funds and certificates of deposits (CDs). Any type of security includes some degree of risk — the chance of losing the amount invested. The intent of investing in each type of security is the same: invest a certain amount of money with the hope that the security will increase in value over time, thereby providing a return on investment.
Stocks
Shares of stock represent an ownership interest in a corporation. Owners of stock are entitled to receive a share of the company's valuation based on its market value (which fluctuates depending on many variables, such as earnings, debt load and available capital). Historically, stocks are riskier forms of investment because their value may fluctuate greatly compared with other securities, such as bonds. Traditionally, the safest form of investment was a U.S. Treasury bond, an obligation backed by the U.S. government. Stocks, unlike bonds, are often not backed by anything more than the company itself, whose ultimate success relies on market factors.
Investment Portfolios
Investment portfolios vary based on individual investment needs and strategy. Regardless of the needs and strategy, portfolios include many different types of securities. Often, a portfolio will diversify its investments among stocks, bonds and other investment properties. If an investor is seeking growth, for example, that investor might buy heavily in stocks (which have the potential to quickly increase in value) and put less money toward slower-growing properties, such as bonds.
Investing
Investing is easy. Investing wisely is not. Just about any person can throw money at something and hope for the best. A strong portfolio requires careful thought and analysis, and any investment must be made with the knowledge that the money could ultimately be lost. There are many references and resources available, but sound investment advice often comes from the experts.
Photo Credits
Hemera Technologies/AbleStock.com/Getty Images