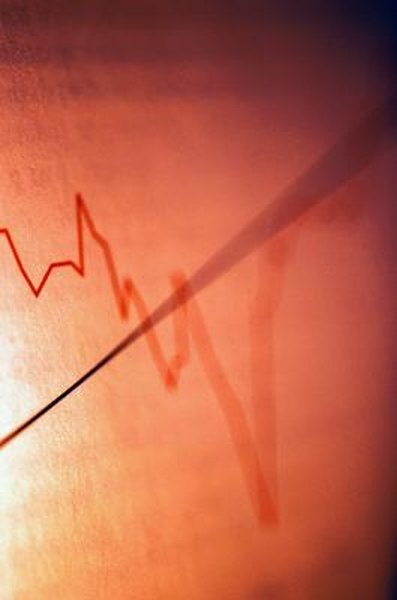 The over-the-counter, or OTC, market differs from classic stock markets such as the New York Stock Exchange or NASDAQ, in two key areas. One is physical, since the OTC has no "place" or location as do, unlike the traditional stock markets. The second involves market influence. The over-the-counter market seldom influences overall stock market prices. The stocks are not "listed" and too few OTC shares are traded, compared to volume on the New York Stock Exchange or NASDAQ.
Securities Trading
The way stocks are traded strongly influences the prices. Stability is a goal of the primary stock exchanges, but the over-the-counter market caters to lesser-known securities outside of the major exchanges. With the growing power of electronic trading, the need for a physical "trading floor" that has been the staple of the New York Stock Exchange since the 1870s is less important. However, the NYSE's massive volume of stock trades does influence stock prices, volatility and stability.
Over-the-Counter Market
Although well organized, the OTC market is controlled by licensed dealers more than by outside or NYSE influences. Successful dealers develop strong networks and trading relationships with investors and other dealers to buy and sell securities that are not listed on major stock exchanges. Traders on the OTC market must understand that price quotes and buyer demand are "fluid," possibly changing daily if not hourly. In the OTC -- unlike the major stock exchanges -- pricing and trading volume can fluctuate based on dealer, not global market, activity.
NASDAQ
The NASDAQ was an "upstart" market when it was founded in 1971, when electronic stock quotes were cutting-edge. Its acronym stood for the National Association of Securities Dealers Automated Quotations. Now known simply as NASDAQ, it has become the second-largest stock market in the United States. Using state-of-the-art automated trading systems, NASDAQ now includes securities from the London Stock Exchange and the Philadelphia Stock Exchange, which it purchased in 2007. As a true stock exchange, NASDAQ functions as a junior sibling to the New York Stock Exchange in number of securities listed and daily volume.
Major Differences
Although all securities must be approved by the U.S. Securities and Exchange Commission, OTC dealers set the asking price -- called the offer price -- and they hope to get their buy price -- called the bid price. The NYSE publishes up-to-the-minute stock prices, which investors can accept or reject immediately. This difference, along with the greater number of stocks on the major stock exchanges, strongly influences stock pricing.
Photo Credits
John Foxx/Stockbyte/Getty Images