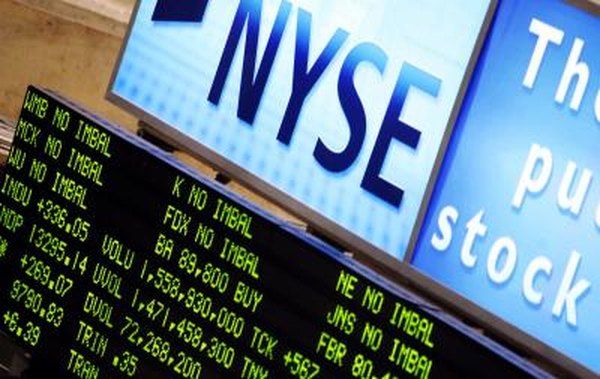 Traders buy stocks at different times during the day. Sometimes they buy stocks on the request of the portfolio manager. The manager will pass the instructions to the trader, who will make sure the buy order is executed at a favorable price. The entry time at which traders buy stocks will depend on volume of trading in the stock market, how hard it is to access the shares of the company or -- in urgent cases -- the type of news breaking on a company stock.
Pre-market Session
Traders enter the pre-market to take action on news coming out of a company early in the morning. Most companies release their earnings before the market opens. If the company is expected to release good earnings, the price of the stock can rise quickly. In that case, the best time to buy the stock is in the pre-market, which runs from 4 to 9:30 a.m. Eastern Time in the United States. This strategy is best when buying shares in a large company. Such companies have numerous shares trading even before all other exchanges are open. Because their stocks are so accessible, their prices are less volatile in the pre-market.
Morning Hours
For smaller companies, the market hours (post-open) are the best entry times to buy the stock. At this time, all the exchanges are quoting prices and traders have access to more shares. Traders hoping to make an intraday play can buy a stock they may want to close out at the end of the day. High volumes around the market open means more shares are accessible for purchase. Traders are encouraged to use limit prices on their orders as high volumes can push on the stock's price.
Midday Siesta
Outside of any breaking news, trading is generally lower during the midday period. Most companies don't release earnings during the day when the stock is trading; they would rather to do so during the pre-market hours or after the market closes to prevent irrational trading activity. In effect, the midday period is the best time to buy a stock you want to invest in or hold over time, because the lower volume activity midday can ease the pressure on the price you pay for the stock.
Run-up to the Close
Many people enter the market around the close to cover their long or short positions. Those with a long intraday position can enter the market to sell out of a stock and make a profit. Equally so, those with an earlier short position can re-enter the market to cover their position and buy up shares that were previously borrowed. High volumes around the close make stocks very accessible. Traders are encouraged to put price limits on their orders when volumes are higher, especially around the close, since such volume activity can accelerate the movement in the price of a stock.
Stephen Chernin/Getty Images News/Getty Images