Is the Stock Market Closed During the Weekend?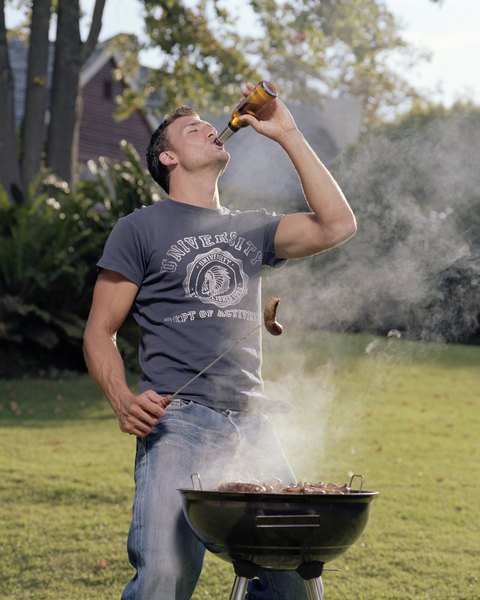 Although an old adage declares that business never sleeps, business certainly isn't above taking some time off, particularly on weekends. The New York Stock Exchange and Nasdaq, the nation's largest stock markets, maintain hours of trading that are similar to those of banks' hours. Because of this, the stock market is closed on weekends. However, with the rise of better technology, investors are able to make trades on Saturdays and Sundays –with additional risks.
NYSE and Nasdaq Hours
The two large stock exchanges in New York keep identical hours. They are open for trading between 9:30 a.m. and 4 p.m. Eastern Time, Monday through Friday. Nasdaq and the New York Stock Exchange also maintain after-hours trading from 4 to 8 p.m., only on weekdays.
Although the New York Stock Exchange used to be open for a partial day of trading on Saturdays, this practice was discontinued in 1952 in favor of a traditional weekday trading schedule.
Holiday Closures
As do many other businesses, the major exchanges take time off for holidays. Both exchanges close on New Year's Day, Martin Luther King Jr. Day, Presidents' Day, Good Friday, Memorial Day, Independence Day, Labor Day, Thanksgiving and Christmas.
Both exchanges also close early on the Friday after Thanksgiving, on July 3, and on Dec. 24. On early-closure days, markets close up at 1 p.m., with after-hours cross-trading ending by 1:30.
After-Hours Trading
Although the major markets aren't open on the weekend, some hot-to-trot investors get a leg up on the market and trade in after-hours sessions. Although the exchanges are closed, online networks enable even casual investors to buy and sell shares when the market isn't normally open, including weekends.
However, there are fewer traders when the market is closed, and that can make finding buyers or sellers a little more difficult.
Risks of After-Hours Trading
Trading outside of the exchanges' operational hours isn't without its problems. Because a smaller amount of stock is being traded, prices are more influenced by single sales, and they're more volatile. It also makes it harder to match sellers' asking price to buyers' bids, making it difficult to complete transactions.
Prices quoted during after-hours sessions aren't "official" and don't reflect the price for the stock upon opening. Because the system favors limit orders – orders in which you set your maximum bid, and let the computers match you to a seller – it can be difficult to find the best price during after-hours trades.
References
Writer Bio
Wilhelm Schnotz has worked as a freelance writer since 1998, covering arts and entertainment, culture and financial stories for a variety of consumer publications. His work has appeared in dozens of print titles, including "TV Guide" and "The Dallas Observer." Schnotz holds a Bachelor of Arts in journalism from Colorado State University.