Does Homeowner's Insurance Cover a Child in a Dorm Room?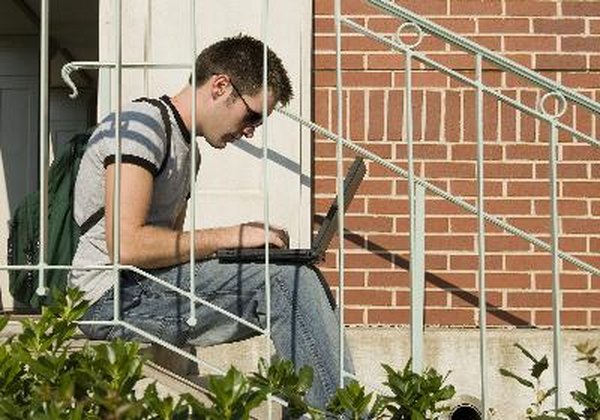 An empty nest is only part of your concern when sending your student off to college. With the expensive electronics students need at school, you'll want to make certain that insurance will cover a loss. Homeowner's insurance often provides coverage away from the premises, and this includes a dorm room where theft or damage can be a problem. You'll want to check your policy language to see how much coverage your student has and whether you need additional insurance.
Your Policy
Your student's coverage depends on the type of homeowner's insurance policy you purchase. An HO-3 policy covers all perils not specifically excluded, while HO-2 covers 16 specified perils. HO-3 includes more insured perils for your home and for your student. Replacement value coverage pays for replacement of covered items within the limitations of the policy, but you may have actual cash value coverage on contents that depreciates your items. These provisions are in addition to the dollar limitations placed on coverage in the policy.
Dorm Coverage
Notify your homeowner's insurance agent in writing that your student has graduated to a room in a college dorm. Your agent can provide valuable information if you follow up on your written notification with a telephone call. Review your homeowner's policy for language about off-premises coverage in the Coverage C section and ask your agent any questions you may have. Off-premises coverage is usually 10 percent of your contents coverage. Your homeowner's policy may show $300,000 liability coverage, but you may have only 70 percent of that in contents coverage. That's $210,000 on a $300,000 policy, and your student would have $21,000 coverage, subject to a deductible. Once you do the calculations, you might need a rider for your student's belongings -- or separate insurance.
Renters Insurance
Although your may have off-premises coverage under your homeowner's policy, renters insurance may be the ideal solution for you and your student. The annual cost is generally around $200 and you can get insurance with a deductible as low as $25. The advantage to you with this policy, often called HO-4, is that a claim on the student's renters policy won't affect your homeowner's policy or your rates. Renters insurance will likely cover more of your student's loss than your homeowner's off-premises coverage and might cover more perils.
Claims
Take inventory with a list of what goes out the door before your student leaves for college, and take photos or a video so you have proof if a loss occurs. Keep receipts at the primary residence for expensive electronics equipment and other valuables so your student can document a claim. Keep a record of models and serial numbers along with the receipts. A little advance preparation can document a loss.
References
Writer Bio
Linda Richard has been a legal writer and antiques appraiser for more than 25 years, and has been writing online for more than 12 years. Richard holds a bachelor's degree in English and business administration. She has operated a small business for more than 20 years. She and her husband enjoy remodeling old houses and are currently working on a 1970s home.