Investing in Professional Sports Stock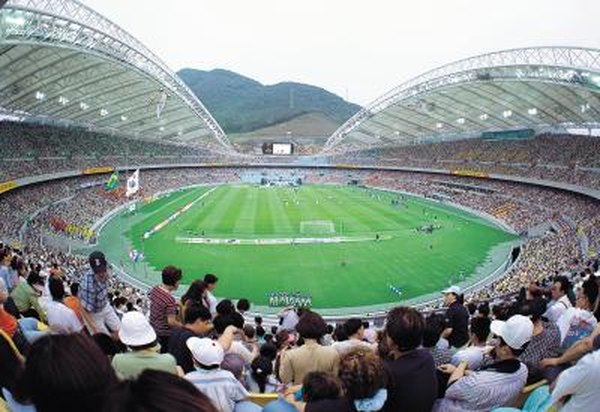 If you are a sports fan who dreams of one day owning a professional sports franchise but don't have hundreds of millions of dollars to throw around, owning some shares in your favorite team may seem like the next best thing. Sadly, that is not as easy as it sounds. Unless you are a fan of European soccer, you have limited opportunities to directly invest in the shares of professional sports teams.
Direct Investment
If you are looking to invest directly in major professional sports teams via the stock market but are only interested in teams based in the U.S., you are pretty much out of luck. The NBA's Boston Celtics, NHL's Florida Panthers and Major League Baseball's Cleveland Indians were publicly traded in the past, but those teams since have reverted to private ownership. Moreover, the performance of their stock isn't a great argument for professional sports teams going public. In general, sports teams underperform the market as a whole. Investing as a fan to say you own a piece of the team is one thing, but as far as earning a respectable return on your investment, professional sports teams have historically been a poor stock choice.
Green Bay
The NFL's Green Bay Packers have had five public offerings, the most recent being a 2011 sale to raise funds to pay for a $143 million expansion of Lambeau Field. However, as constituted, this particular sale had a lot of negatives associated with it. For example, the stock sold for $250 a share, but it cannot be traded, carries no securities law protection and doesn't pay a dividend or benefit from the team's earnings. The stock can never appreciate in value. It doesn't even come with season ticket privileges. Essentially, participating in that offering was more akin to buying an expensive souvenir than it was to making a financial investment.
Corporate Investment
Some corporations own stakes in professional sports teams, and investing in those businesses effectively gives you a tiny share of the teams owned by those corporations. The Madison Square Garden Company, for example, manages the New York Knicks, New York Rangers, New York Liberty and Hartford Wolf Pack. That stock trades publicly on the NASDAQ. Nintendo of America is the majority owner of the Seattle Mariners, and its parent company trades on the Tokyo Stock Exchange. A division of Liberty Media owns the Atlanta Braves, while Comcast Sports Ventures, a division of Comcast, owns the NHL's Philadelphia Flyers.
Overseas
Major professional sports teams based overseas have been more willing to issue public stock as a means of raising capital. Soccer teams have been particularly adept at using stock to fund their operations. For example, English Premier League standout Manchester United issued 16.6 million shares, representing approximately 10 percent of the club, on the New York Stock Exchange in 2012. In doing so, it become the first professional sports team to offer shares in the U.S. in more than a decade. Borussia Dortmund, which lost in the 2013 UEFA Champions League Final, trades on the German stock market. Juventus, Lazo and A.S.Roma are quoted on the Italian Stock Exchange.