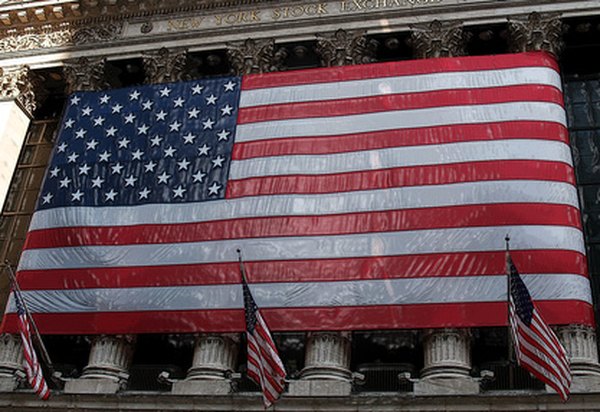 The Dow Jones Industrial Average, also known as the Dow 30 or just the Dow, is a stock market index of 30 large U.S. companies encompassing all industrial sectors except transportation and utilities. These companies have diversified product lines and global operations. This index is calculated and reported continuously during regular market trading sessions. The Dow sets the tone for major stock markets around the world.
Consumer
Companies in the consumer sector provide durable and non-durable goods and services, mainly for individuals and households. As of August 2012, consumer stocks made up about 24 percent of the Dow. The leading stocks include McDonald's, Wal-Mart, Home Depot, Procter & Gamble, Coca-Cola and Walt Disney.
Industrial
Industrial companies provide products and services, primarily for small and large businesses. As of August 2012, industrial stocks made up about 21 percent of the Dow Jones Industrial Average. These stocks are 3M, Caterpillar, United Technologies, Boeing and General Electric. 3M products range from the ubiquitous Post-it notes to sealants and adhesives for automobiles and airplanes. Caterpillar is the leading manufacturer of agriculture and construction equipment and specialty vehicles. United Technologies provides construction and transportation products and services. Boeing makes airplanes, and General Electric is involved in everything from light bulbs to washing machines to television studios.
Technology
Technology and telecommunications companies provide data processing and communications products and services. Companies in these sectors made up about 21 percent of the Dow as of August 2012. International Business Machines makes computers and provides consulting services, Intel makes microprocessors that power desktop computers and mobile devices, and Microsoft provides software solutions for applications ranging from document processing to database management. The other Dow technology and telecommunications stocks are Hewlett-Packard, Cisco, AT&T and Verizon Communications.
Financial
Financial-sector companies provide banking, investment planning and other services. This sector constituted about 10 percent of the Dow Jones as of August 2012. American Express provides credit card and insurance services, and Bank of America provides retail and investment banking services. JPMorgan Chase and Travelers are also part of the Dow 30.
Other
Basic materials, energy and health care are the other major industries represented in the Dow Jones Industrial Average. Alcoa is a leading manufacturer of aluminum and other materials used in cars and various industrial goods. Chevron and ExxonMobil are large oil and gas producers, and Johnson & Johnson and Merck are leaders in lead pharmaceutical research and manufacturing. The remaining Dow stocks are UnitedHealth Group, Pfizer and DuPont.
History
The Dow Jones index is not set in stone; companies have been added and subtracted over the years. The Dow 30 started out as the Dow 12 in 1896, but by 2012, only General Electric from the original 12 was still a member of the Dow. Intel and Microsoft joined the Dow in November 1999 to reflect the importance of technology in the economy. UnitedHealth Group replaced food manufacturer Kraft in September 2012 because of the growing importance of health insurance.