How to Look Up Short Interest on Stocks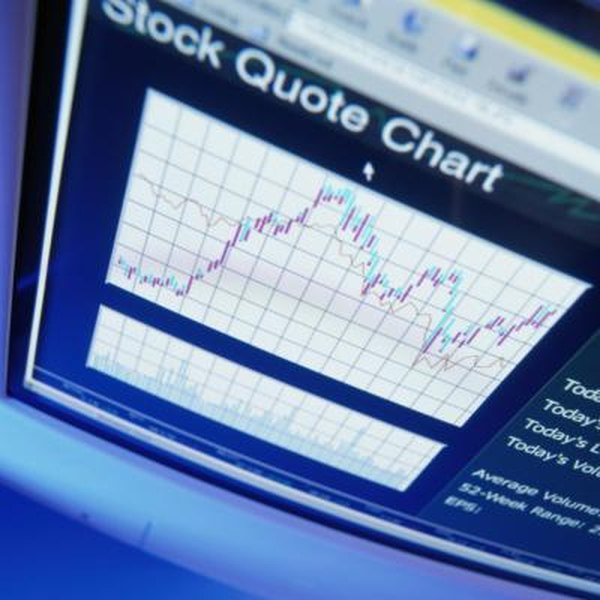 The short interest on a stock is the number of shares that traders have sold short. Short selling is a strategy to profit from falling share prices. To sell a stock short, a trader must first borrow the shares and eventually the sold short shares must be repurchased and returned to the owner. A large amount of short interest on a stock indicates a lot of traders think the share price is going lower. However, short interest is also pent-up buying demand, so a change in the fortunes of a heavily shorted stock can result in a lot of buying pressure to push the share price upward.
Step

1
Locate the short interest sections of "The Wall Street Journal" — wsj.com — website. There are other websites that specialize in short interest data, but the WSJ brings the same data into one easy-to-use location. Find the short data under the U.S. Stocks tab of the WSJ Market Data Center. Hover over "U.S. Stocks" to find the short interest links in the lower right corner of the pop-up menu.
Step

2
Use the Short Interest Highlights Web page to find stocks with the largest amounts of short interest ranked in several different ways. Stocks can be ranked by largest short interest share or percentage changes, percentage of float or days to cover. Note that the Web page has separate listings for New York Stock Exchange and Nasdaq stocks.
Step

3
Use the Short Interest Tables Web page to find short interest data on specific stocks. Lists here are alphabetical with a separate link for each letter. Again, there are separate lists for NYSE and Nasdaq stocks.
References
Tips
Short interest data comes from the two major stock exchanges. The free data are updated just twice a month. Short interest tables will show information for the last two reporting dates.
Daily short interest data is available but can only be purchased through subscription services.
Days to cover is the current number of short interest shares divided by the average daily trading volume of the stock. If all of the short sellers in the stock decided at the same time to buy back shares, days to cover is how long it would take to unwind all of those short trades.
Writer Bio
Tim Plaehn has been writing financial, investment and trading articles and blogs since 2007. His work has appeared online at Seeking Alpha, Marketwatch.com and various other websites. Plaehn has a bachelor's degree in mathematics from the U.S. Air Force Academy.