How to Look Up Tax Return Information From a Previous Year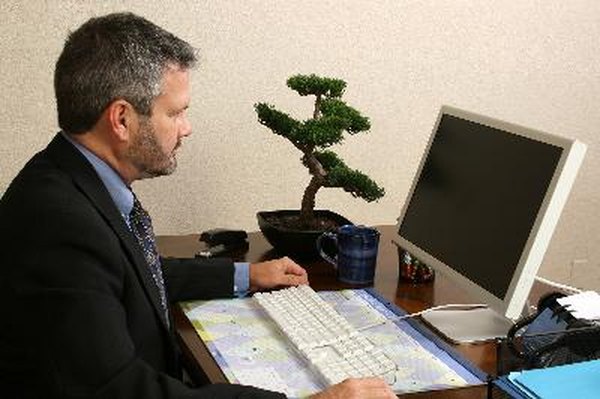 The Internal Revenue Service provides two different reports that list your prior-year return information. You can order an actual copy of your return, but there is a $57 fee for each year you request. In most cases, a free tax return transcript satisfies any reason you might need the information. This transcript includes line-by-line detail of the return you filed, though it doesn't contain form images. Mortgage lenders, creditors and even IRS and state tax agencies accept a tax return transcript as valid documentation of items you originally claimed. You can order your transcript online and have it in your mailbox within a few days.
Step

1
Navigate to the irs.gov website.
Step

2
Type "Order a Transcript" in the search field.
Step

3
Click the "Order a Transcript" link that appears in the search results. This takes you to an online order screen.
Step

4
Choose the "Order a Transcript" link that appears in Step 3 on the order screen. This takes you to a secure portal where you can order a return transcript.
Step

5
Fill out your personal information. You'll provide your name, Social Security number, address and birth date. If you've moved since you filed the return you need information from, provide your current address, not the address used on the return.
Step

6
Choose "Return Transcript" from the "Type of Transcript" drop-down menu.
Step

7
Use the "Tax Year" drop-down menu to select the year for which you want return information. You can order information from the most recent and three prior tax years. After you select the year, you'll receive a message that your order is processed and will arrive by mail within 5-10 business days. If you need a tax return transcript for another year, click the "Request a Different Transcript" button. Each order is processed separately, so if you order information for more than one year, you'll receive the transcripts in separate envelopes.
References
Tips
Return transcripts can also be requested through an automated phone menu by calling 800-908-9946, or by completing and mailing IRS Form 4506T-EZ.
Each state has different systems for processing prior-year state tax return information requests. Contact your state Department of Revenue for details on how to obtain information from your state income tax return.
Writer Bio
With a background in taxation and financial consulting, Alia Nikolakopulos has over a decade of experience resolving tax and finance issues. She is an IRS Enrolled Agent and has been a writer for these topics since 2010. Nikolakopulos is pursuing Bachelor of Science in accounting at the Metropolitan State University of Denver.