How Long Does It Take to Find Out Your Appeal Status for Social Security Benefits?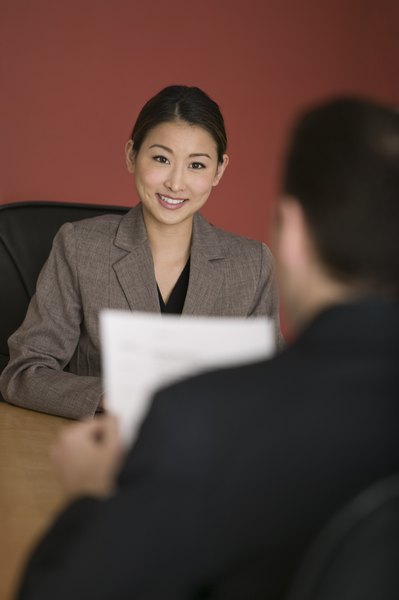 If the Social Security Administration has made a determination about your benefits that you disagree with, you have the right to appeal. The process is the same whether you've filed for retirement benefits, disability or Supplemental Security Income. You can communicate with the agency by mail or phone or by visiting a nearby field office. Basic information about your appeal should be available as long as you can verify your identity.
Tip
Appeals must be filed within 60 days of the original decision. There is no statue that specifies how long the government has to review the appeal, so you'll need to call your Social Security representative periodically, or use the online my Social Security platform to request an update.
Appeal Stages
The first appeal of a Social Security decision is a Request for Reconsideration. This is a one-page document you need to file within 60 days of the original decision. Social Security gives you five additional days for mailing. You can get the reconsideration filed immediately by visiting your local Social Security field office. The address is available on Social Security's website; you simply enter your zip code and the system returns the street address and phone number -- if one is available -- for the nearest office.
Requesting Status
If you need to request the status of your appeal, call Social Security's toll-free number at 800-772-1213. The representative who answers should have the original filing date of the appeal, the type of appeal you filed and the current status. If the appeal has been decided, the rep will inform you of that fact but will not discuss the decision over the phone. Instead, you have to wait for a Notice of Determination or Notice of Decision that is mailed from the local field office.
Online Inquiries
You can appeal a decision online, as well as use the my Social Security platform to check on the status of that appeal. If you don't already have an account, you can create one for free at ssa.gov/myaccount. You'll need to be at least 18 years of age, have a U.S. mailing address, a valid email address and a Social Security number. The Social Security Administration will send you an activation code after you submit your information. Once you enter this code on their website, you'll be able to log in and check the status of your appeal.
Second Appeal
If Social Security has denied your Request for Reconsideration, you have the right to file a Request for Hearing -- again, within 60 days of the decision. For disability, retirement and SSI applications -- or for an appeal on a Medicare decision -- your file goes to an Office of Disability Adjudication and Review. The ODAR office will assign your case to an administrative law judge, and a hearing will be scheduled -- eventually.
In the meantime, you can contact the ODAR office by phone and ask for the status, which is readily available to representatives who answer the phone. If you are denied at the hearing level, you have the right to an appeal to the Appeals Council in Falls Church, Virginia, which does not respond to requests for status. Instead, you must inquire at your local field office, through Social Security's general 800 number or through the ODAR office where the hearing was held.
References
Writer Bio
Founder/president of the innovative reference publisher The Archive LLC, Tom Streissguth has been a self-employed business owner, independent bookseller and freelance author in the school/library market. Holding a bachelor's degree from Yale, Streissguth has published more than 100 works of history, biography, current affairs and geography for young readers.