Are Lottery Annuity Payments Transferable?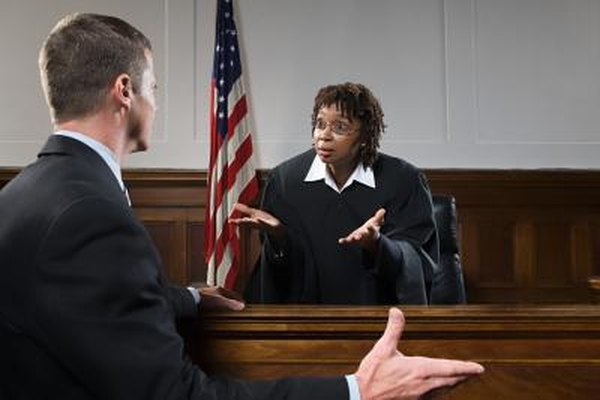 If you're lucky enough to win the top prize from your state's lottery, such as Powerball or Mega Millions, you must decide how to collect your prize. You can choose between receiving a one-time cash payment or a series of annual payments, called an annuity. The best choice depends on many factors, most of which pertain to your personal situation. However, if you're leaning toward the annuity option, you should consider the legal restrictions and effects of transferring future annuity payments.
Lottery Annuity Payment Basics
Each state has its own lottery commission and sets its own rules for play. You should always review these rules if you have questions about collecting prize money. However, with 43 states, the District of Columbia and the Virgin Islands participating in the multistate lotteries Powerball and Mega Millions, state rules for collecting the top prize from these lotteries are similar. You have 60 days from the date you win to choose either the one-time cash payment or annuity option. The cash payment equals all of the lottery pool money available for the top prize -- which is typically one-half of the total annuity jackpot. The annuity option includes an initial payment and a number of annual payments, the number of which depends on the lottery you won. For example, a Powerball winner receives 29 annual payments that slightly increase over time. However, the top prize winner of Mega Millions receives 26 equal payments.
Annuity Transfer Laws
Lottery annuity payments are a type of structured settlement -- that is, you are 100 percent guaranteed by your state's lottery commission to receive your winnings according to the schedule of payments. Most states have enacted laws intended to protect individuals receiving annuity payments, called Structured Settlement Protection Acts. These laws place restrictions on a person's ability to transfer her right to receive remaining annuity payments in exchange for a lump sum of cash. The primary restriction is that no transfer can take place without a court order. In addition to these structured settlement laws, some states have enacted similar laws that specifically apply to transferring lottery annuity payments, such as in Texas and New Jersey.
Court Order Requirements
To obtain a court order transferring your right to receive lottery annuity payments, you must follow the laws of your state. Although the specific requirements may differ from state to state, you'll generally have to demonstrate to the court that the transfer is in your best interests and does not violate any other laws, and that you have received independent professional advice -- legal, financial or both -- about transferring your rights. If you are selling your annuity rights, the person or company offering to purchase your rights must disclose the basis for calculating the purchase price, as well as any associated fees or costs to complete the transfer. If the state law requirements are not met, the court can deny your request for an order transferring your annuity payment rights.
Dying With Remaining Annuity Payments
If a lottery winner dies before all annuity payments are made, the right to receive the remaining payments is transferred to the winner's estate and ultimately to the winner's heirs. In some states, such as Ohio, the executor of the estate has the opportunity to request a cash payout from the state lottery commission in lieu of receiving the remaining annuity payout. Although this may seem like a desirable option to the executor and heirs, an estate tax problem can occur if the formula used by the state to calculate the cash payout differs from the formula used by the IRS to calculate the estate tax on the annuity or cash payout. Before choosing such a transfer option, obtain a tax analysis from a qualified financial adviser.
References
Resources
Writer Bio
Joe Stone is a freelance writer in California who has been writing professionally since 2005. His articles have been published on LIVESTRONG.COM, SFgate.com and Chron.com. He also has experience in background investigations and spent almost two decades in legal practice. Stone received his law degree from Southwestern University School of Law and a Bachelor of Arts in philosophy from California State University, Los Angeles.